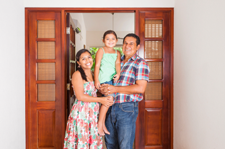 This analysis of owner occupied housing units distributed by the various market value buckets results in some interesting findings that has important implications for Home At Last Realty. Approximately 12% of the housing stock for Alameda County, California has a market value of less than $300k compared to about 27% for the state of California. What this means of course is that the value of homes in Alameda County are much higher than the value of homes in the rest of California state. When we look at the data more closely we find that almost 78% of the owner occupied housing units have a value of between $300k to $999k, compared with only 63% for the entire state - thus one of our every four homes in Alemeda county that is occupied by owners valued at between $300k and $999k. The number for the very high end homes valued at $1 million or more are about the same for the County when compared to the State.
All this is of course good news for the Jose and Diana of Home At Last - income for a real estate office is based primarily on the commission it receives from the sale of homes - the higher the price of the home, the higher the commission and revenues for the firm. Looking further into the numbers we find that more than half of the housing stock for Alameda County is between $500k and $999k compared to 35% of the State of California. Alameda County is clearly a very good place for Jose and Diana to be opening a real estate office and we feel after this analysis that the probability of success are tipped largely in the favor of our business.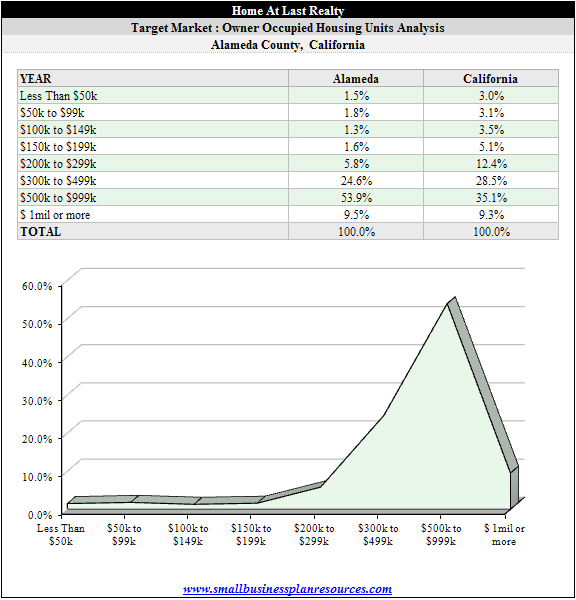 Quick Links:
Go to the Corresponding Template section for this industry.
Go to the Corresponding Questionnaire section for this industry.