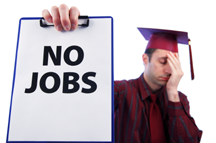 In this section of the business plan we look at the labor force and the unemployment rate for Alameda County. Looking at these two key economic indicators
over a long period of time ( we recommend at least 10 years), is able to give us some very good perspective into how the labor force has grown over time and also howsensitive the unemployment rate is to the regular business cycles of growth and recession.
When we examine the labor force over the course of almost 2 decades beginning in 1993 we find that overall the labor force remained steady all through the nineties in spite of the recession of the early nineties. After 1996 we see a steady and substantial growth in the increasing from the about 670k in the nineties to around 780k at the turn of the century. The labor force continued to stay strong until January 2003 withstanding the recession of 2001 quite well. While there was a decrease in the over labor force down to 740k in the 2006 it has picked up steadily and today hovers around 760k.
What is interesting to note is the behavior of the unemployment rate. From 1993 to the year 2000 the unemployment rate fell steadily from the 6% range all the way down to 3% which reflects the best employment number we have seen in a while. In January 2001 with the economic slowdown the unemployment rate climbed to the 7% range and came back down to the 4% range as things got better in the decade only to start shooting up all the way to 11% with the great recession of 2008. More recently the unemployment rate has gotten better coming down to 9% from earlier highs.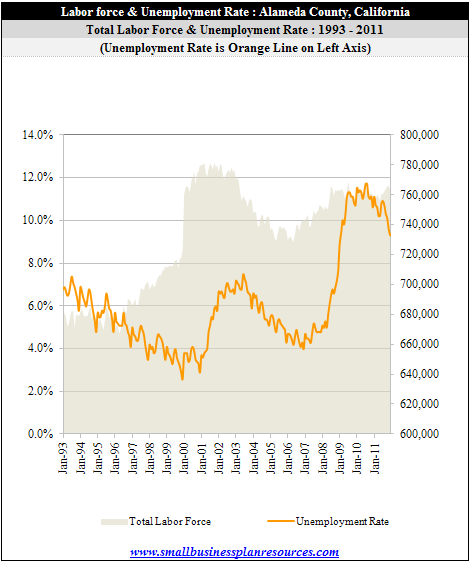 All this of course has significant implications for a real estate office like Home At Last Realty. The demand and supply for real estate is highly correlated to the level of unemployment in the target market. We feel that with the economic slowdown behind us, better times are ahead in the real estate business and both Jose and Diana stand to do well given their vast experience in both up and down economic times.
Quick Links:
Go to the Corresponding Template section for this industry.
Go to the Corresponding Questionnaire section for this industry.