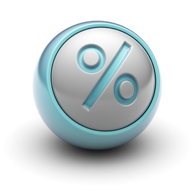 The Asset Turnover ratio is a key profitability ratio for a small business like Home At Last Realty. It measures the ability of a small business like ours to generate enough sales to cover its assets. In other words, it is a measure to get a sense of how many times the total assets of the firm are being covered by the Sales / Revenues that the small business brings in. Clearly the higher the Asset Turnover ratio the better it is for the business.
In this analysis we can see that the asset turnover ratio will be 5.1, 6.3 and 7.5 for 2012, 2013 and 2014 respectively. This is of course a healthysign since it shows that we will have sales that will be five times the assets that have been invested in the business - the higher the asset turnover ratio, the better, and if sales were to come in lower than projected this asset turnover ratio will also be negatively impacted.
The total assets that we are including in our calculations above are $70k, $85k and $120k in the three years respectively and this of course includesthe current assets and fixed assets like furniture & fixtures, computer hardware, computer software, printers, security systems, outdoor signage etc.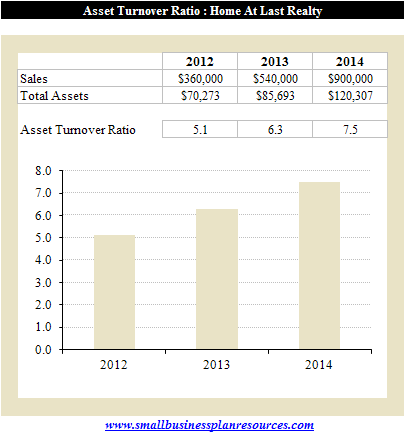 Quick Links:
Go to the Corresponding Template section for this industry.
Go to the Corresponding Questionnaire section for this industry.