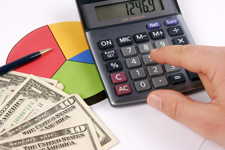 The total funds that we anticipate that we will need to get Real Estate Funding Solutions going are $41,350. Of this almost 73% or about $30,000 will come in the form of contribution from owners Ryan and David. The remaining 27% we will be raising in the form of a private party term loan in the amount of $11,350.The private party is a known business acquaintance of both Ryan and David who has indicated that they are interested in providing this term loan facility subject toreceiving a formal business plan.
We understand that the personal assets of both Ryan and David will probably have to be put up as collateral for the private party term loan and that is ok with both theowners whose personal financial statements show that they have plenty of assets to provide for as collateral including ample equity in both their primaryresidences.
In the event this loan is not able to come through for us, the owners plan to contribute the remaining $11,350 from their own savings in the form on additionalequity investments into the business. In the event they have to contribute further capital into the business, it has been agreed by Ryan and David that their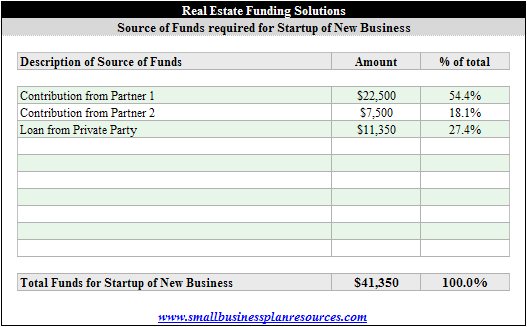 Quick Links:
Go to the Corresponding Template section for this industry.
Go to the Corresponding Questionnaire section for this industry.