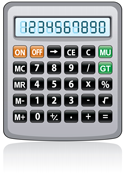 We are estimating that we will be needing a total of $41,350 to open the doors to Real Estate Funding Solutions. We have arrived at this number using failry high estimatesfor the cost of the fixed assets that we will have to purchase along with the upfront operating expenses that we will have to endure. The largest expense of course is the total fixed assets of $37,325 that we will have to lay out to build the mortgage broker operation of our dreams.
Capital improvements to the existing location will entail creating a professional office ambience for Real Estate Funding Solutions. The investments in other fixed assets likefurniture and fixtures, computer hardware, software, printers will of course be the large upfront costs - we believe that by investing money into these fixed assets the way we are, we stand to benefit substantially in the years to come due to the high quality of equipment that we are looking to install.
Ryan will be contributing $22,500 and David will be shelling out $7,500 from their personal savings. The remaining $11,350 will be raised through a personal note structured as a term loan. We have included a reasonable amount of start up cash that we anticipate the business will need for its first few months of operation before we begin establishing a stead stream of cash flow.
In the event we find that our cash flow requirements are larger, both the owners intend to add more cash into the business.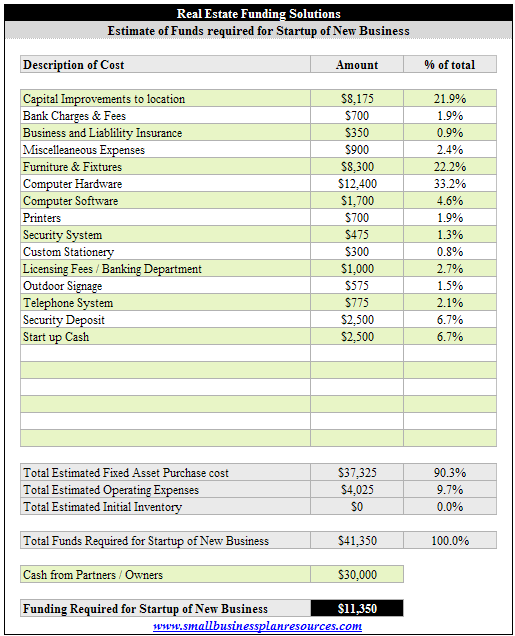 Quick Links:
Go to the Corresponding Template section for this industry.
Go to the Corresponding Questionnaire section for this industry.