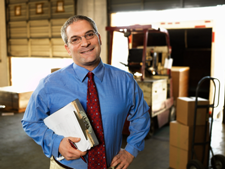 Real Estate Funding Solutions will be located in the Rochester in the county of Monroe in New York State. Rochester is an excellent example of a mid-sized Americancity in which to live, work and raise a family. Known as the flower city, located south of Lake Ontario, Rochester is the county seat for Monroe County, New York.The offices of Real Estate Funding Solutions will be located in the middle of the downtown area on Main Street in an office building. The floor space for the officeis approximately 800 square feet with a small reception area located at the entrance of the office.
We are estimating an open cubicle format for the office and will be setting up the office to have six working cubicles for the principals and loan processors along with a conference room to meet with prospects, clients and discuss other company issues with the staff. Each cubicle will have dual monitors with computers working on thecompany network. We will be providing oversized desks for in each cubicle to provide for the large amount of paperwork that is still synonymous with the mortgage business.
There will be a small room dedicated to housing a copy machine and large scale printer along with refrigerators and coffee machines to allow the employees to storetheir foods, and help themselves to beverages and refreshments as needed.
Currently there are no plans to open any other satellite offices.
Quick Links:
Go to the Corresponding Questionnaire section for this industry.