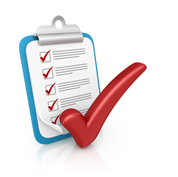 The following are some highlights from this business plan for Real Estate Funding Solutions:Ryan and David have a combined 13 years of experience in the mortgage business and they are now looking to start their own independent
The firm will also offer real estate financing solutions for small commercial properties.The total startup costs to open doors at Real Estate Funding Solutions during the spring of 2012 are projected to be $41,350. Of this Ryan will be contributing
fully amortizing loan.The target market for Real Estate Funding Solutions will be Monroe county, New York which has a population of approximately 750k people.
Based on the most recently available data, there are 25 mortgage brokers based in Monroe county employing a total of approximately 100 mortgage professionals. Each establishment employees on average approximately 4 professionals and has an average annual employee payroll cost of $47k.
There are over 202k detached single family homes in the target market of Monroe county which Approximately 23% of the total housing stock of Monroe county was built after 1970 compared to approximately 18% for New York state.
71% of all housing units in Monroe county have a mortgage as compared to 65% for the state of New York.Having a lower cost structure and using strong advertising and strategic alliances will contribute greatly to the success of our firm.
Net profit margins of 7.9%, 13.6% and 5.8% are projected for the first three years of operations.
Quick Links:
Go to the Corresponding Questionnaire section for this industry.