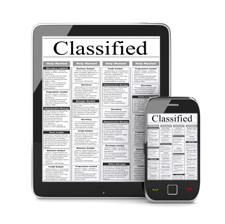 At Real Estate Funding Solutions we will be engaging in the following advertising efforts to further our business:
We will send postcards via mail to prospective borrowers and home owners in our target market.
We will send electronic newsletters to existing borrowers, prospects, and centers of influence to keep the informed of the latest trends in real estate for both the national and local markets.
We will also be partnering with realtors to sponsor open houses for new homes that realtors want to showcase - these open house sponsorships will take the form of us buying the foods and drinks for prospective borrowers and other attorneys who want to see the property.
Additionally we will look to sponsor local events put together by business bankers to be able to build deeper relationships with them.
Both Ryan and David are already members of the local better business bureau and they will be attending the monthly networking meeting regularly.
Ryan is currently a member of a business networking group and David too will be joining a similar group to be able to bring in more business regularly.
Lastly, Real Estate Funding Solutions will look to place advertisements in local journals to enhance a greater awareness of our services within our target market of Monroe county.
Quick Links:
Go to the Corresponding Questionnaire section for this industry.