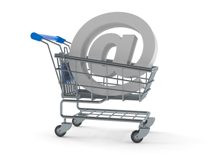 Our web strategy at the outset will focus on creating a professional and endearing website for A Taste of Tuscany. We will not be conducting web based business at the outset. It has been our experience that in the full service restaurant business, online ordering and web based transaction processing is not the norm. Clients come to us for an ambience and experience of calm, graceful dining where they can forget their technological marvels like cell phones and blackberries. As such we don't envision online ordering to be a part of our web strategy.
We will of course be providing the client with our menus and contact information. Thus our website will be another source of our advertising by making us more visible on the web.
Quick Links:
Go to the Corresponding Questionnaire section for this industry.