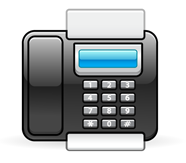 Our investments in computers systems are a crucial element of the efficient day to day operations of A Taste of Tuscany. We will be purchasing a complete technology Point of Sale (POS) package that will include five Micros terminals situated throughout the restaurant and 1 terminal in the back office. There will be 10 printers. Besides this we will also be purchasing a high end security system that will of course protect our investment in the restaurant and also provide us with better insurance rates.
All orders will be placed by staff through the terminals and the kitchen will be able to see the orders on their monitors. All cash and credit card transactions will also be handled by the Point of Sale (POS) terminals.
Quick Links:
Go to the Corresponding Questionnaire section for this industry.