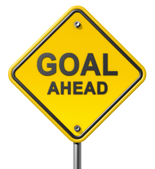 Beginning with this business plan in April of 2008 we will be giving ourselves seven months until we open A Taste of Tuscany during the last week of October. The decision about when to begin our restaurant was of course strategically chosen to benefit from the best time in the year for a full service restaurant – the holiday season.
After our business plan is completed and financing approved, we will be negotiating the lease. Our final selection of location will be dependent on the terms of the lease and the flexibility of the landlord. Any of the three locations that we have lined up will do just fine for our restaurant.
Premise modifications handled by M&M contractors and Interior design handled by Jacob's interior will be the two most time consuming elements of making A Taste of Tuscany a reality. Furniture and fixtures have already been selected by Jack Gordon and Carmen Hernandez – ordering and delivery schedules have been planned as well.
Advertising and marketing will be handled by Carmen given her experience in handling these elements of restaurant management. A summary of the timelinesfor these items is presented in the milestones table.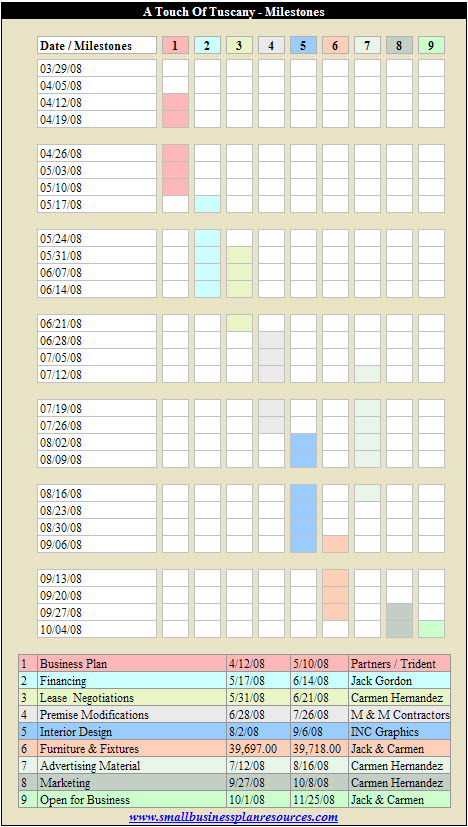 Quick Links:
Go to the Corresponding Template section for this industry.
Go to the Corresponding Questionnaire section for this industry.