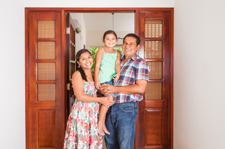 A further analysis of housing shows just how much of a discrepancy exists between home values in Westchester County, NY versus New York State. While statewide, a combined approximately 15% of the housing stock is in homes valued at between $60k and 99k, in Westchester those categories only represent roughly 2% of the counties housing units. The category of between $300k to $499k in Westchester contains 24.9% of its owner occupied housing compared to a state average of 23.8%. Likewise the category of $500k to $999k statewide has 21.3% of owner occupied housing whereas in Westchester it accounts for the largest chunk at 43% of the
All this of course again means that our target market consists of middle class, upper middle class to wealthy residents who often dine out, spend a lot on retail and have a solid disposable income base which bodes very well for restaurants like A Taste of Tuscany.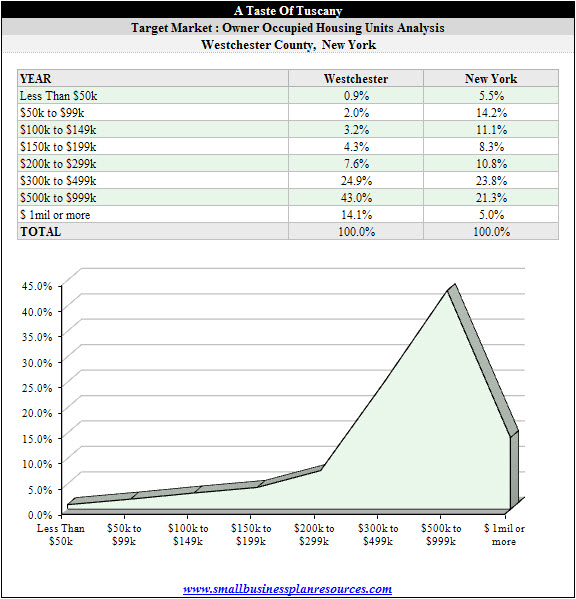 Quick Links:
Go to the Corresponding Template section for this industry.
Go to the Corresponding Questionnaire section for this industry.