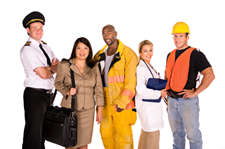 When looking at the preceding table we find that management, business and financial operations figure higher in the population occupation of Westchester County, NY at almost 46% compared with the State average of 37%.
While the service, sales and construction industries have roughly about the same proportion of people employed here in Westchester and statewide,we see a significantly lower number of people employed in production and transportation which stands at 6% for Westchester County versus a State average of just under 10%.
This again leads us to the conclusion that Westchester has a much higher proportion of white collar jobs than blue collar jobs when compared to the State average and it ties in with our experience in the full service restaurants business that concludes that white collar workers have a greater penchant for full service upscale Italian dining than their brethren in the blue collar world.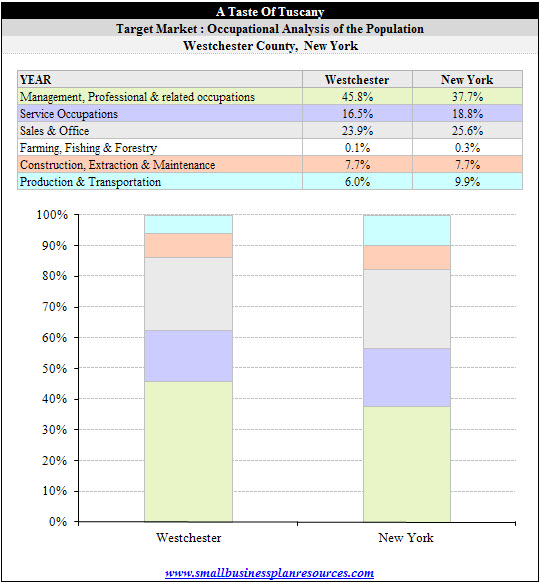 Quick Links:
Go to the Corresponding Template section for this industry.
Go to the Corresponding Questionnaire section for this industry.