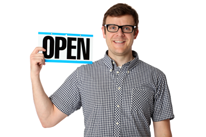 In this analysis we look at the number of business establishments by industry for the County of Westchester and compare that to similar data for the State of New York.
The purpose of this analysis is to get a sense of just what is the economic landscape of the County when compared to the State and what conclusions if any we can draw from the data.
The industry groups that the various business establishments are broken down into are:
Agriculture / Mining / Utilities
Construction
Manufacturing
Wholesale Trade
Retail Trade
Transportation / Warehousing
Information
Finance, Insurance & Real Estate
Professional Svcs & Management
Administrative
Education
Health Care
Arts & Entertainment
Accomodation & Food Services
Other Services
Some interesting items to note are that manufacturing in Westchester County only has about 3% of all business establishments in the County of Westchester, whereasthe Statewide number is 7%. Another industry that stands out a bit is construction wher we can see that the county of Westchester has 7% of all business estabilshementsin the construction sector, whereas statewide that number is 5%.
course means denotes that Westchester County is a very business friendly location. As we know from our earlier analysis that the total population of the county is around950k - what we can now conclude is that for every three resident in the County there is a business establishment in some industry or the other. It is always good to see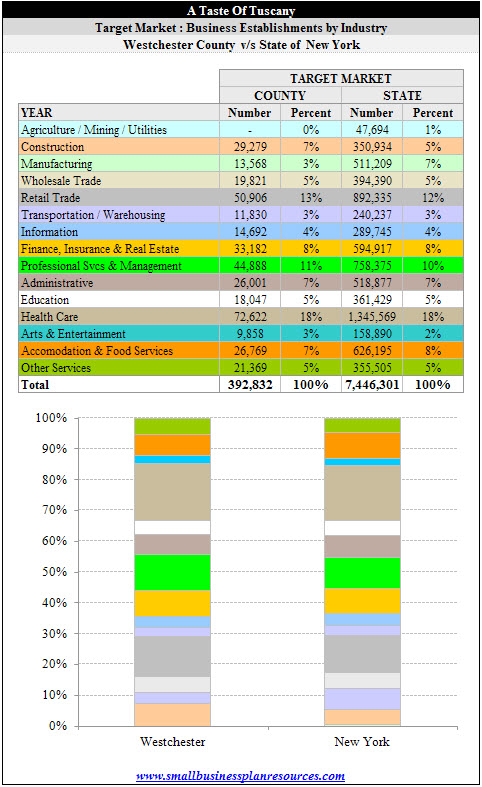 Quick Links:
Go to the Corresponding Template section for this industry.
Go to the Corresponding Questionnaire section for this industry.