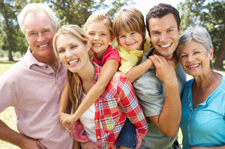 The breakdown of the resident population of Westchester County, NY is in line with the State average with 25% of the population under the age of 18; another 14% of the population over the age of 65 compared to 13% for the State average; and 62% of the total population between the ages of 18 and 65 compared to the national average of 64%.We believe that the population in the age bracket of between 18 and 65 is where most of our customers come from and it is therefore heartening to see
As noted earlier, the age group of between 18 and 65 comprises of working people and given that the City of White Plains has a very large day commuting population of another $200k people besides is permanent residents, it bodes very well for an eating establishment like ours. The key we believe is to a successful lunch repertoire to complement our regular evening and weekend business.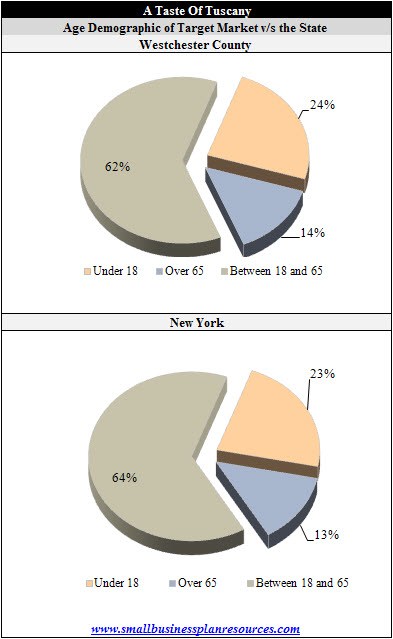 Quick Links:
Go to the Corresponding Template section for this industry.
Go to the Corresponding Questionnaire section for this industry.