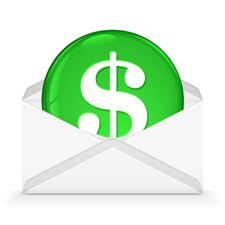 The Return on Equity Ratio measures the ability of a small business like A Touch of Tuscany to be able to generate bottom line Income (Net Income) for its shareholders and is a key ratio that is looked at by lenders and especially potential partners when they are looking to either lend money to the business in the form of a business loan or make an investment into the business.
As our analysis reveals, the return in equity for the shareholders of A Taste of Tuscany is projected to be 17.5%, 18.9% and 19.3% in 2009, 2010and 2011 respectively. What this of course means is that for $1 invested by the owners / investors in this restaurant, they will get 17.5 cents back in 2009 and more in the years ahead. That is a fairly healthy return on investment for the owners who will also be building a brand in the coming years besides getting these returns.
Net Income is of course the final net income from which the shareholders / owners will get paid and it is projected that the net income for thenext three years will be $56k, $74k and $94k respectively. Total equity that includes the original contribution from shareholders adjusted forretained earnings and distributions is projected to be $322k, $397k and $492k respectively.
Clearly, net income will be directly be affected if sales and or costs were to come in outside our projected range. Likewise if the owners had to come in with more personal capital or take on more loans to be able to keep the business going in lean times, it would impact the return on equity calculations.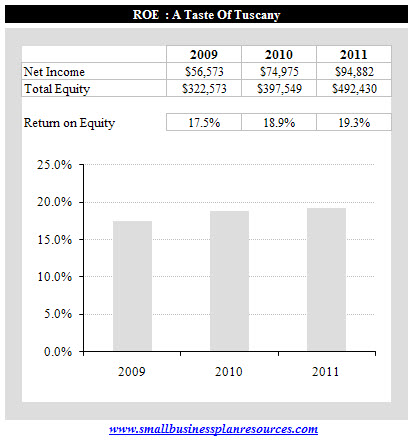 Quick Links:
Go to the Corresponding Template section for this industry.
Go to the Corresponding Questionnaire section for this industry.