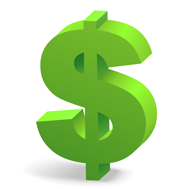 What is the Return on Equity ratio and why is it important in a business plan for a House Cleaning Service?
Return on Equity is a key ratio since it gives the business reader of the business plan for a small business like Spotless Homes Inc. a clear idea about how much net income is being generated for the amount of equity they have invested in the firm. This is a very important measure for bankers and especially potential partners who want to know just what the return will be on their investment if they decide to partner up with a small business owner like Anthony Cruz.
The Return on Equity for a small business like Spotless Homes Inc., located in Cobb County, Georgia is calculated by dividing the Net Income earned by the business by the total equity of the owners. Total equity in turn is calculated by subtracting the total liabilities from the total assets of the firm. Thus the Return on Equity formula is able to measure the interest of the common stock shareholders and how well a small business like Spotless Homes Inc. is rewarding its owners.
As a general rule the higher the Return on Equity represented in percentage terms, the better for a small business owner like Anthony Cruz
Does a declining Return on Equity ratio indicate that there is trouble ahead for a small business like Anthony Cruz?
Possibly. There are two reasons that the Return on Equity for a small business like Spotless Homes Inc. starts taking a turn for the worse. On the one hand there could be a slow down in the Net Income that the business is able to generate and / or there could be an increase in the Total Equity due to additional contributions from owners or a higher amount of capital being retained by the business instead of it being paid out to the owners of the business.
In both instances the result would be a reduction in the Return on Equity. Further analysis would have to be conducted by a small business owner like Anthony Cruz to ascertain if there is a genuine cause to worry. For example if the analysis determines that the reason the return on equity is lower is due to a reduction in the Net Income, then the cause for the reduction in Net Income will have to be determined. It could be because the cost of goods sold has increased due to an increase in the price of certain inputs; operating expenses could have gone up due to increased compensation, or new office expense. All these have to be understood and then a determination has to be made about what to do next.
Clearly if a small business like Spotless Homes Inc. has just gone and started a new office, and hired more personnel and business has not started coming in, the Net Income will be lowered due to higher operating costs, but over time the new business coming in from the expanded operations should bring the Net Income numbers more in line with past numbers and the Return on Equity should revert back to its normal range. If we find that the return on equity is not coming back to its normal range, then a determination may have to be made about cutting down on the operating expense or perhaps coming up with better suppliers for the inputs to the cost of goods sold thereby reducing the pricing structure of the product.
In the case of service companies since the cost of goods sold is part of the operating expenses, the analysis is much simpler - look at the increased costs and find a way to curtail or slash them so that the Net Income comes out at a number that keeps your Return on Equity steady.
On the other hand if the return on equity ratio has gone down because of an increased contribution from business owners like Anthony Cruz, it simply means that the business now will have to earn more net income to give Anthony Cruz the same return that the business has been giving the owner in the past.
Does having a better Return on Equity ratio give a small business like Spotless Homes Inc. a competitive edge?
Yes - for the most part. A better return on equity ratio for a small business like Spotless Homes Inc. gives is a distinct advantage over its competitors. It means that Spotless Homes Inc. is able to generate more net income for every dollar invested in the business by its owner then the competition. This does not mean that the business is generating more income in absolute dollar terms than the competition, but it does mean that is generating better returns than the competition.
Take two small businesses, each of whom generate $100,000 in net income for their owners, except for the fact that the first business owner has $300,000 invested in the business and the second business owner has $200,000 invested in the business. The Return on Equity Ratio for these small businesses will be 33.33% and 50%. Thus clearly we can see that the second small business is getting the small business owner a much better return on their equity of 50% than the first business which is only able to generate a 33% return for that owner.
This exact same logic applies to the small business world where we have often seen that small business owners do not have any other source of income but their small business. Since all their hard work and life is invested into the small business it stands to reason that over time, they want to see a handsome return on their equity and over time. They will lose heart and not be able to work as hard if they do not see a decent return on their sweat equity and money invested in the business.
Small businesses that have a strong return on their equity also have one other advantage and that is of course that they are able to attract lenders and potential partners much more easily than businesses that do not have a strong return on equity. The reason for this is of course very simple - where would like to invest - in a small business that is doing a good job at giving you back a good return on your investment or in a business that is doing well but is not able to return you the kind of return you want on your investment.
Many small business owners fail to understand that when it comes to attracting capital, they have to be able to demonstrate not only the fact that they are good businesses but that they are also good investments for the folks looking for a return on their capital. The more capital a small business is able to raise via business loans and partnerships, the more leverage they have when it comes time to take advantage of market opportunities and ride out periods of slow economic activity and that of course gives them a critical competitive edge.
Quick Links:
Go to the Corresponding Template section for this industry.
Go to the Corresponding Business Plan section for this industry.