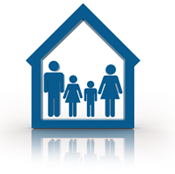 What is the benefit of having an Market Value of Owned Home by Mortgage Status analysis for Spotless Homes Inc.?
The market value of owned home by mortgage status analysis gives the owner of a small business like Anthony Cruz a clear idea of how the housing stock nationally is valued when accounting for the mortgage status on the property. This analysis is of critical importance to all those businesses that serve home owners directly and indirectly. Mortgage Brokers, Realtors, Financial Advisors, Insurance Agents will find this analysis to be of great importance. Landscapers, Roofing contractors, Plumbers and others tradesmen could also benefit from the results of this analysis.
In order to conduct this analysis, home ownership is broken down into two large buckets - homes with mortgages and those without mortgages. The analysis covers a period of 10 years and shows how much change has taken place in the market values of homes belonging to each category.
What implications can be drawn if Homes without mortgages have increased in value more than Homes with mortgages?
If at a national level, we find that homes without mortgages have indeed increased more in value over the past few years when compared to homes with mortgages, it certainly could indicate great recession that was caused by an over lending of mortgages has resulted in the values of homes supported by mortgages to fall much more, as compared to those homes without mortgages. This should not be very surprising, since usually when folks are borrowing large amounts of mortgages to buy or refinance their homes, tend not to be as financially well placed as say folks who own their homes outright. It is almost the same situation as the analysis about home values and income quintiles. Folks who make more money will obviously wind up with homes that have higher market values then those who make less money.
In the event we were to see that home values for those homes without mortgages have actually increased disproportionately more than those homes with mortgages, it would simply confirm a well known economic reality. What is important however of course is the implications the findings of this analysis would have on small businesses. A mortgage broker may want to specifically target homeowners with mortgages for refinance deals but will certainly not want to send refinance mailers to folks who don't have mortgages to begin with - they may be more interested in a home equity loan. Likewise many realtors find that folks who have higher mortgage balances tend to insist that the market values of their homes are much higher than the actual market - this is of course due to the fact that they have to pay off a large mortgage upon the sale of their homes and stand to make very little after the sale and payments to lenders for outstanding mortgage obligations - a good realtor would have to use considerable skill to list a property at a realistic price for such customers.
Which make better customers - homeowners with mortgages or homeowners without mortgages?
The answer to this question depends on the industry you are in. Clearly having analytical information on both the categories along with having the data over a 10 year period gives a lot of information to the business owner to tackle. Once local target market analysis is conducted and it confirms the findings of this analysis done at a national level, each business owner will have to make their own decisions about how to use the analysis for their benefit. As mentioned earlier a landscaping contractor could partner up with a mortgage broker and offering a free consultation or a promotional coupon to all clients who close on a refinance of their home or purchase a home equity loan through the mortgage broker. This would be an excellent example of creating a strategic alliance or partnership that could further both businesses.
A realtor may choose to conduct a special mailing for those homes without a mortgage and even offer a reduced commission structure to those homeowners, since these homes may be easier to price and sell as opposed to those homes that are underwater with their mortgages.
Quick Links:
Go to the Corresponding Template section for this industry.
Go to the Corresponding Business Plan section for this industry.