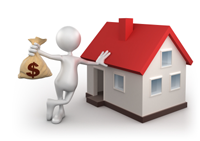 The following observations can be made when analyzing the housing stock of Cobb county and the state of Georgia when it comes to mortgage status:
As many as 79% of all the homes in Cobb county have a mortgage compared to 69% in the state of Georgia.
Which of course means that 21% of all the remaining homes in Cobb county do not have a mortgage as compared to 31% statewide.
This discrepancy is not insignificant. Typically as homeowners buy a home and work towards paying off their mortgages, they are in their prime working years. Thus there is a very high relationship between mortgages and household income. While it is true that senior citizens may choose to take out a reverse mortgage to supplement their income from social security, the vast majority of folks who have paid down their primary mortgages tend to be folks who are close to retiring.
The higher percentage of homes with mortgages in Cobb county is good news for Anthony, Christine and Sofia of Spotless Homes. When this analysis is combined with the analysis about the year in which the householder moved in to their home and the target market population and household statistics, it becomes very clear that on balance there are more folks in Cobb county that are able to earn an income and are wage earners. Wage earners tend to have the disposable income needed to be able to afford the cleaning services provided by Spotless Homes.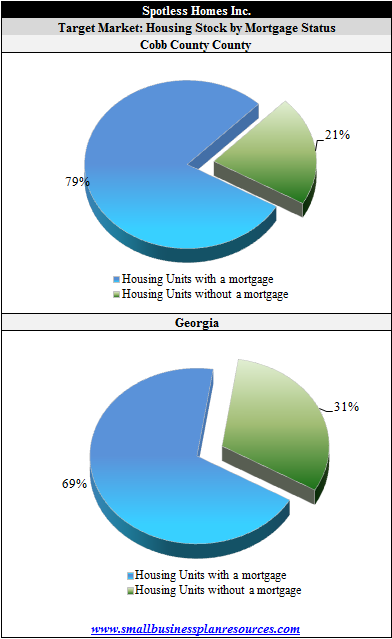 Quick Links:
Go to the Corresponding Template section for this industry.
Go to the Corresponding Questionnaire section for this industry.