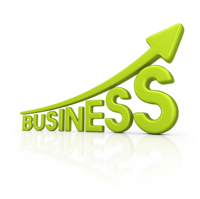 The quick ratio is an even more conservative estimation of the ability of the business to pay for its short term obligation after removing Inventory from the mix. There is no inventory that will be carried by Spotless Homes given the nature of its business. With the exception of the tools that it needs to be able conduct its house cleaning service, all other items like towels, cleaning cloths, cleaning solutions, microfiber mop pads, no scratch scour pads etc. will be purchased by the firm on a monthly basis. Therefore there is nothing else that the firm will carry that can typically be converted into cash.
The quick ratio for Central Plumbing and Heating is projected to be 118, 179 and 235 for 2015, 2016 and 2017 respectively. These are extremely healthy numbers and clearly demonstrate that Anthony, Christine and Sofia will be able to meet their current liabilities using the current assets on hand.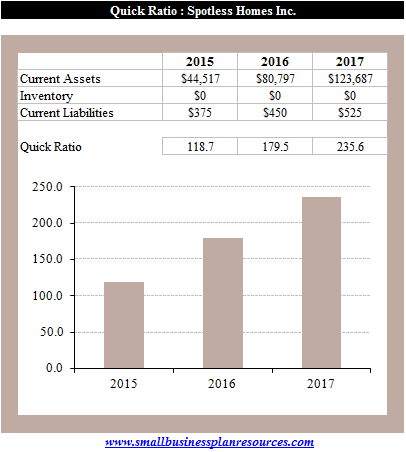 Quick Links:
Go to the Corresponding Template section for this industry.
Go to the Corresponding Questionnaire section for this industry.