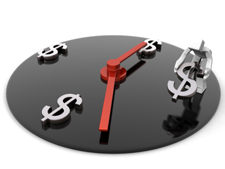 The Average Collection Period Ratio is also known as the Days Receivable ratio. This is a key liquidity ratio for a small business like Central Plumbing and Heating The average collection period ratio calculates the amount of days worth of receivables that are outstanding by dividing the daily sales by the total accounts receivables for a the small business . The daily sales are of course the annual sales divided by 365.
Much like the account turnover ratio, the average collection period ratio for Central Plumbing and Heating is projected to be 0.91 days for each of the three years of 2015,2016 and 2017 in our plan. This means that it will take a little under one days for us on average to collect the accounts receivable. Once again it is important to elaborate on the fact both Felix and Michael plan of keeping receivables very low by instituting a cash payment due upon the completion of services. They intend to offer extended payment payment terms in only very rare circumstances. It is this fiscal discipline that is able to keep their average collection period so wonderfully low. In the event they were to change the payment terms they offer their client,s the total amount of their receivables may be impacted along with the average collection period for those receivables.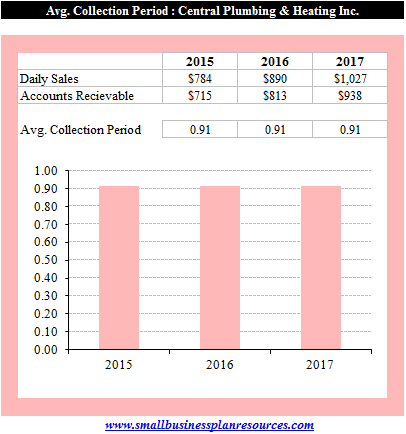 Quick Links:
Go to the Corresponding Template section for this industry.
Go to the Corresponding Questionnaire section for this industry.