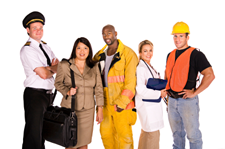 The occupational analysis of the target market of Allegheny County compared to the State of Pennsylvania yields some interesting results. When looking at the Management, business, science and arts occupations we find that 41% of its working population of Allegheny County can be found in this occupation bucket, however these occupations only employ 36% of the folks in the State of Pennsylvania. We think that since the target market of Allegheny County includes a concentration of large corporations and medical and arts institutions, this discrepancy makes sense. Large employers tend to locate in areas where there is a more viable pool of candidates and there is a large infrastructure of public transportation. This of course would be the Greater Pittsburgh metropolitan area.
What is also interesting is that the number of folks employed in Production and Transportation occupations stands at 8.9% of the population in Allegheny County as compared to 13.4% for the entire State of Pennsylvania. This would indicate that there is a lot less of manufacturing in Allegheny County when compared to the State. This explains the slighly better retail sales per capita for the County as opposed to the State. Management, Business, Science and Arts occupations professions tend to be higher paying as compared to manufacturing and transportation.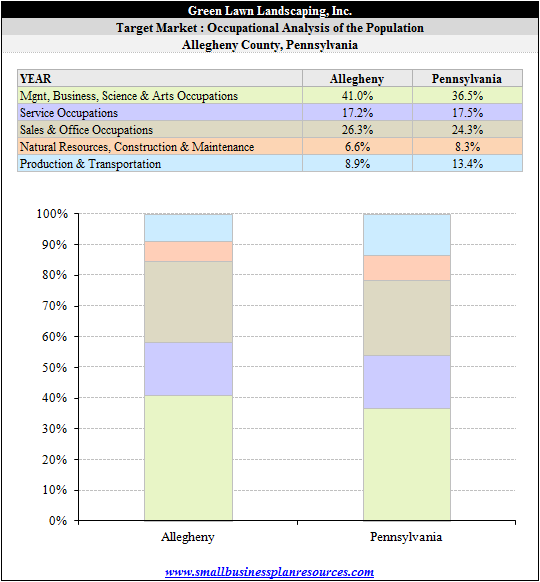 Quick Links:
Go to the Corresponding Template section for this industry.
Go to the Corresponding Questionnaire section for this industry.