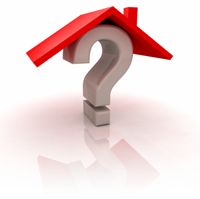 In order to analyze the market value of owned homes by housing tenure we have broken the national population into the following categories:
The average market value of owned home by homeowner with a mortgage.
The average market value of owned home by homeowner without a mortgage.
The most interesting fact that emerges from this analysis is that the nationally on average, the market value of homes with a mortgage have been valued 23% higher than homes without a mortgage. This sounds counter intuitive but it is not, more often than not a home without a mortgage belongs to folks who are older and have had the opportunity to work and pay down their mortgage and are in the process of planning for retirement if they are not retired already.
We find that the value of the average home in the country that had a mortgage was $263,930 as compared to $213,690 for a home where the home owner had already paid off the mortgage. What may surprise people is that in terms of the home market value appreciation over the decade from 2005 to 2014, the value of home with a mortgage have actually declined by 10.8% as compared to a 5.6% decline in the market value of a home without a mortgage during the same time frame.

From the perspective of landscape contractors like Frank and Peter both types of homes present them with marketing opportunities. A home without a mortgage may easily qualify for a reverse mortgage or a home equity loan and it would be a smart idea for a firm like Green Lawn Landscaping to create a strategic partnership with a local mortgage broker and offer free lawn and yard check ups to clients who apply for a home equity loan.
Quick Links:
Go to the Corresponding Template section for this industry.
Go to the Corresponding Questionnaire section for this industry.