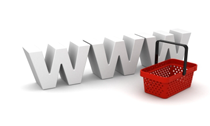 Why does a small business like Lights On Electrical, Inc. need a web strategy?
The internet is here to stay. There is no doubt in anyone's mind that the internet is fast becoming the first source of information for everybody. No matter what they are looking for - either pre-purchase information or actually making the purchase - there are seldom occasions when your clients are not online looking to learn more about products and services that they are interested in purchasing, or in many cases making the outright purchase online itself.
Thus if you are a small business - even a business does not have a e-commerce presence online, you must have a basic web strategy that will allow your clients to at least learn about you and your products or services online. Indeed, as more and more users have been transitioning online, traditional media outlets have been feeling the pain and many have shut down or merged due to competition from the web. What that means is that you as a business are going to have to consider having a web presence if you don't have one and also start looking into offering part of your goods or services online.
The following are three basic web strategies that a small business like Lights On Electrical, Inc. can employ:
Basic Website - gives clients information and contact Information only.
Intermediate Web Strategy for - website offers clients ability to check status of orders, set up apointments and conduct some of their business online
Advanced Web Stratregy - gives the clients the abilty to conduct most or all of their business with you online.
What can a web presence do for a small business like Lights On Electrical, Inc.?
As mentioned above there are a few ways that a small business like Lights On Electrical, Inc. can have a web presence and each has its own advantages. The first and most obvious is of course having a basic web strategy where your website describes your business and the products and services you offer. A website like that would give the clients and prospects of a small business like Lights On Electrical, Inc. contact information, location and directions as well. This is a great way to tell clients and prospects about yourself - who you are, what your values are and how and when they can get in touch with you. The most significant advantage of having a web presence is that you get a global audience easily. While you may only be providing your products or services locally, you now have the ability to reach potential customers globally who may be travelling to your area and may want to transact business with you locally.
A great example of this is residential real estate - buying and selling a home is by far a completely localized business - as the saying goes - all real estate is local. Thus you may ask what is the benefit of having a website for your small realty. The answer is quite simple - what if you have an international buyer looking to buy a home in the target market of Cleveland, Ohio, one of the first places that they will look for realtors will probably be the web. If you don't have a web presence there is no chance of them ever finding you - on the other hand if you happen to have a professional and well created web site, you have the opportunity of being able to earn business that you would not have otherwise been able to get.
The second kind of web strategy is the intermediate web strategy - here you have a website that will typically allow clients to conduct some of their business with you online and the rest of the goods or service are delivered by you in your physical location. Thus taking the example of the small realty above, an intermediate web site for this small business would give the client the ability to fill out paperwork, download contracts, fill in pertinent mortgage qualification items if applicable, agree to disclaimers. This would reduce the steps that the client would have to complete when they actually came down to meet the realtor and would give the realtors the ability to have a file on the client ready to go. Further, the client would have the ability to view the realtors inventory, take virtual tours and give the realtor a very good idea of the kind of home they were interested in.
The third kind of web strategy is of course advanced and this would entail that the small business actually gives their clients the ability to transact electronic commerce (e-commerce) through their website. There are of course many businesses that cannot offer their products or services online. Thus you could not get your automobile fixed online, but you could pay for the charges; you could not get a haircut online, but you may be able to set up appointments. On the other hand, if you were a bookseller, you could most certainly let the client order right from your website and conduct electronic commerce online.
Having a website that gives you the ability to conduct e-commerce business online is a great way to give folks the chance to do business with you in a hassle free environment. It also gives you the ability to reduce your costs by not having to hire staff to return phone calls or process transactions. Many businesses will conduct all their business online, with a very limited staff in their offices. Almost all catalog sales have now mostly transitioned over to the internet and even very large companies like Dell and HP conduct a huge chunk of their sales via their websites.
How expensive is it to have a web presence for a small business like Lights On Electrical, Inc.?
Just getting a basic website comprising of between 10 to 15 web pages that describes your company, services and products is very easy to put together. There are many web site development companies that give you the abilty to choose web sites from a menu of possible samples and you can go ahead and get those customized for your small business. Alternatively if you are looking for something specific and special, you can always hire a web designer to design a site for your business.
Hosting packages are available from many companies and are typically very affordable. If you are looking to conduct E-commerce on your website and are looking at more complex technologies you may have to make a decent investment. Professionally created websites that conduct E-Commerce can easily into the thousands and we recommend that you take the time to reserach this alternative carefully before you move forward.
Should a small business like Lights On Electrical, Inc. consider advertising on the web?
Yes. Online advertising is fast replacing traditional print and media advertising and you stand to loose out on a lot of potential customers if you don't consider having online advertising as an integral part of your marketing efforts. The great part about web based advertising is that you have the ability to track the return on your advertising dollars more effectively than in almost any other form of advertising.
Currently most advertisers offer you a pay per click option along with a cost per thousand impressions methodology that lets you see how many clicks you are able to generate for every thousand times your advertisement is displayed. You can ascertain very quickly which of your advertising campaigns are generating clicks for you and how many of your clicks are translating into leads and then into successful sales. Thus, unlike advertising in the local magazines or yellow pages where you tend not to know just how effective your advertising is, you now have the ability to see a much more direct return on your advertising dollars.
Quick Links:
Go to the Corresponding Business Plan section for this industry.