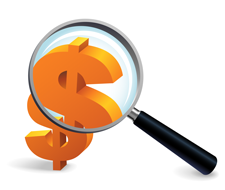 The Accounts Receivable (AR) Turnover Template gives a small business owner like Ryan the ability to present a very crisp view of what the projected AR turnover ratio will be like for a small business like Real Estate Funding Solutions in the three years for which the financials are being projected. The AR turnover ratio denotes the number of times the accounts receivable is collected / turned over during an year. The higher the number - the better. The template gives Ryan and David the ability to present this number in both numerical as well as graphic format.
As we can see from our analysis, the AR turnover ratio for Real Estate Funding Solutions is projected to be 200 for all the three years of 2012, 2013 and 2014. This of course implies that the sales that we have projected will cover the accounts recievable up to 200 times and that is good news - the only caution here is of course that in the mortgage business the accounts recievables typically tend to be very low anyway and hence this ratio is not given too much importance in absolute terms. However if the ratio were to change significantly due to reduced sales numbers, then this change could easily be a forebearer of tougher times ahead for the business.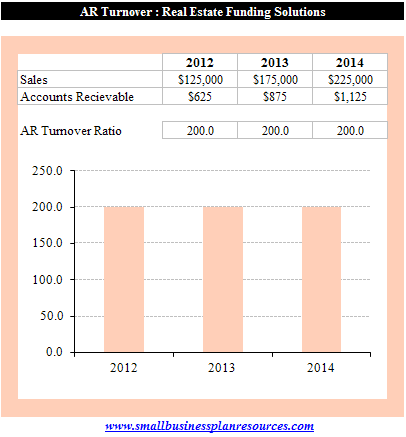 Quick Links:
Go to the Corresponding Template section for this industry.
Go to the Corresponding Questionnaire section for this industry.