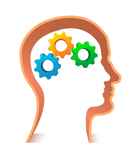 Real Estate Funding Solutions is a full service mortgage broker that will be offering primary mortgages and home equity loans to borrowers in the Monroe County, New York. While the focus of the two owners Ryan Armstrong and David Chen, will be to facilitate residential real estate financing solutions, they also anticipate being able to finance some small commercial real estate loans. Typically these commercial real estate financing solutions will be provided on properties like multi family and mixed
Small balance commercial real estate financing tends to a very different animal from the traditional one to four unit residential property financing and that is why many brokers do not like to deal in them. Financing commercial properties takes an understanding of the cash flow and expense being generated by the property as well as a keen understanding of the capitalization ratios being used by local lenders for the areas in which the properties are located. The appraised value of these properties often tend to be higher than the values determined by the bank's own internal capitalization ratios and that is why these loans tend to be much harder to close successfully.
We believe that as the business for Real Estate Funding Solutions grows, the inclusion of a few small balance commercial real estate financing solutions will set Ryan and David apart from the competition and enhance their reputation as the regions top real estate mortgage brokers.
Quick Links:
Go to the Corresponding Questionnaire section for this industry.