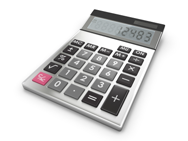 What is this section of the business plan in a Full Service Restaurant all about?
Every small business needs some money to get itself going. For Business in the Full Service Restaurant having access to start-up, acquisition or expansion funding can make the difference between being able to start a business, buy a business, expand an existing business or not being able to do anything at all. There are many sources of funds that a small business owner may be able to access, and that is where this section of the business plan comes into play. The start up, acquisition or expansion costs section of the business plan is usually one of the first areas of the business plan that is looked at by lenders of small business loans to businesses like A Touch of Tuscany described in this plan.
Costs associated with Starting a business or buying a business
There are of course two ways of getting a new Full Service Restaurant going. You can either start a new business from scratch or you can buy an existing business and begin the process of managing and running that business with your own ideas. The differences invariably affect the kind of start up funding requirement that you will have. In the case of buying a business there will be costs associated with the purchase of the business from the existing business owner, the cost of buying the existing inventory, and other costs that any new Full Service Restaurant will face from day one. In the case of a brand new business that you are tyring to start up, the funding required will have to deal with items like rental deposits for the real estate; if you choose to buy the facility - the down payment for the real estate and the closing costs associated with its purchase; setting up an inventory; office expenses that are needed to set up the infrastructure of the new business like office furniture, computers and other equipment.
In addition to all this a new Full Service Restaurant will face the added cost associated with its specific industry - thus if you are starting a new mortgage broker shop you will face licensing and regulatory fees and expenses, if you are starting a new auto body shop you will need to invest in machines and equipment that you need to get the repair work done and so on.
How should I estimate my Start up Funding requirement for my Full Service Restaurant?
Be Realistic. The best philosophy when looking at any metric or cost is to use the most realistic numbers for estimations. Most small businesses in the Full Service Restaurant sector falter in their estimations and business planning and tend to suffer the consequences as a result. Just like A Touch of Tuscany based in White Plains, New York you must understand that your success and failure depend largely on your planning and estimation of costs and revenues. The more realistic you are about what your costs are going to be the better are your chances of getting funding from lenders and potential partners. Banks and partners will also hold you to the numbers that you have estimated in your Start up, acquisition or expansion template. Remember that local players who are used to lending to businesses like A Touch of Tuscany in Westchester County have a very good idea of costs locally and they will be able to see very quickly from looking at your numbers if they are realistic or not.
What if my Start up, Acquisition or Expansion costs for my Full Service Restaurant are high?
Don't be afraid to point out the reasons why your costs are high - many times having a high cost in your start up funding requirement may be as a direct result of a large piece of equipment that gives you a certain advantage over your competitors - for example one of our clients was starting a printing press and needed to buy a very expensive German made printing machine which gave them the ability to come up with a great finish on their end product that no other competitor locally was able to offer. Banks and venture capitalists like to see that you have something unique and the business plan is exactly where you should point all that out.
What are the classification and how should a small business owner like Jack Gordon classify the estimates in this template?
The classifications column of this template gives a small business owner like Jack Gordon the ability to let the business plan reader know that category the anticipated spend belongs to. The three options available are Fixed Assets, Operating Expenses and Initial Inventory (current assets). The template also calculates the sub-totals for each of these three categories and you will have to make sure that these anticipated costs are also included in the Financial Statements template.
Fixed assets as the title implies are assets that will be used by a small business like A Touch of Tuscany over the course of a long time. Initial inventory is quite simply the purchase of inventory at the start of a new business and operating expenses are the expenses that a small business will face in the initial start up phase of the business operations. By classifying these anticipated costs we are able to give the potential business loan lender or partner a clear idea of the nature of spending that will occur during the start up, acquisition or expansion of the small business.
Will I get money for expanding my existing Full Service Restaurant?
If you have a well thought out business plan and your existing operations are showing that you can sustain the debt payments on the new funding that you are requesting then chances are that you will probably be able to get funding for expanding your Full Service Restaurant. The logic of the lenders thinking when evaluating if they are going to lend to a business like A Touch of Tuscany of White Plains, New York is very simple - if you have been in business for two to three years and already have a loan with a bank and have been making timely payments on your small business loan resulting in good corporate credit scores then the bank has already developed a comfort level with you and your business. The business banker representing the lenders has most probably already visited your operations and seen how your business is doing. Given this scenario if you were to go back to the bank and ask them for an additional loan or a totally new business loan or line of credit they have every reason to look at your application in a positive light. Remember banks are in the business of lending money and they do that by evaluating each loan on Credit, Collateral, Capacity, Cash Flow and Character. - the five C's of lending.
Quick Links:
Go to the Corresponding Template section for this industry.
Go to the Corresponding Business Plan section for this industry.