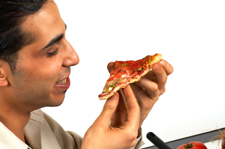 What is the significance of the Annual Spending by Occupation analysis for a business plan for A Touch of Tuscany?
The Annual Spending by Occupation analysis gives the reader of the business plan as well as a small business owner like Jack Gordon a very clear picture into what folks are spending based on their occupation. What is even more significant in this analysis is that it is conducted using data over a 10 year period and thus the changes and nuances in the annual spending on a particular industry segment can be observed easily.
The categories used to conduct this analysis on Annual Spending by Occupation on Full Service Restaurant are:
The national annual consumer spending on a Full Service Restaurant or similar industry segment by folks who are Self-Employed.
The national annual consumer spending on a Full Service Restaurant or similar industry segment by folks who are Wage and Salary earners.
The national annual consumer spending on a Full Service Restaurant or similar industry segment by folks who are Retired folks.
It is important to bear in mind that while we always try and find the data that is specific to the industry for which the business plan is being written, it may not always be readily available. In those instances, we recommend that you take the data for that industry segment that would most closely resemble the industry for which the business plan is being written. For example, if we cannot find the data on annual spending by occupation for the fast food industry and instead are able to find data for the food industry in general, we recommend that the later be used instead with a note about the limitations of the conclusions that can be drawn from it.
What if the analysis reveals that the most annual spending is being done by folks who are self-employed?
When conducting the annual spending by occupation analysis if you find that the folks who spend the most annually in your industry are those who are self-employed, it actually has very significant implications for you as a small business. It means that your prime target market is those folks who own their business or work for themselves as opposed to salary earners or retired folks. You are thus going to have to direct your marketing efforts to that segment of the target market and make sure you don't waste your marketing dollars spending on other segments.
While this may seem like a very intuitive and obvious piece of advice, we cannot reiterate how important it is to understand how this actually plays out in the real world of small business. If you offer services like transportation for senior citizens you have to be able to focus your marketing almost exclusively to retired folks. Now that does not mean that you should not target folks who are working but don't have automobiles to get around - what it means is that you should not focus on those segments at the expense of your key market segments.
What if you see a trend changing in a pattern of annual spending?
Trend identification is key with this analysis. Suppose you looked at Annual Consumer Spending by folks based on occupation, on an item like tax preparation service, and you find that 10 years ago, mostly wage and salary earners used to spend the most on this service, but now it is self-employed folks that are spending the most - well, it means that the market place has changed quite a bit for those involved in the tax preparation business.
While traditionally it may have been folks with W-2's and 1099's that needed the tax preparation services, with the advent of technology and online tax preparation services, those folks may now be using a traditional tax preparer much lesser than they used to. Also due to an increase in the number of folks that are now doing this business since the software and technology needed to run this business has become very easily available, there may be an increased downward pressure on margins for tax preparers. What this analysis may also yield is that self employed folks are now spending more on tax preparation services and hence it may be smarter idea for your tax preparation business to go ahead and market your services to them and try and create a niche for yourself.
What if my product or service is being purchased by mostly Retired folks?
The aging of the baby boomers is a very real phenomenon and it is being carefully studied and analyzed by marketing professionals all over. It is well known that as the population of an economy ages, the need for goods and services changes and in the case of small businesses that change can be dramatic. Thus for example if you are in financial services sales and have been selling mutual funds and financial planning services to middle aged customers who are now retiring, you may instead have to start focusing your efforts on selling the annuities and long term health care insurance policies instead.
If you are in the food business and your target market is projected to progressively get older, you may have to move away from selling exclusively fast food and focus instead on healthier alternatives. Some small businesses have done very well providing home cooked meals to retired folks who don't like to cook for themselves - this kind of adaptation will be required by all kinds of small businesses and this analysis of annual consumer spending by occupation gives us some good insight into just that.
Quick Links:
Go to the Corresponding Template section for this industry.
Go to the Corresponding Business Plan section for this industry.