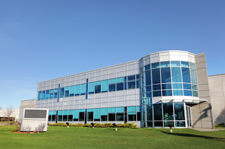 What is the benefit of having the Annual Consumer pending by Type of Area analysis in a business plan for A Touch of Tuscany?
The Consumer spending by Type of Area analysis is great tool whereby the owner of a small business like Jack Gordon is able to get a clear idea of just what kind of money is being spent by consumers nationally in both urban and rural areas, on the products and services being offered by the industry the business is in. The great advantage of this analysis is that it is covers a period of 10 years and thus the reader of the plan is able to see what the changes have been over the years, in spending by both urban and rural consumers. In addition this analysis presents the data in both tabular and graphical format which is an added bonus.
How is the population classified when conducting an analysis for the annual consumer spending by type of area?
In order to conduct the analysis a business owner like Jack Gordon would have to use the data that would classify the population into two large buckets:
Urban Population: All persons living in metropolitan statistical areas (MSA) and in urbanized areas and urban places of 2,500 or more persons outside MSA's. Urban, defined in this survey, includes the rural populations within an MSA.
Rural Population: All persons living outside a metropolitan statistical area (MSA) and within an area with a population of less than 2,500 persons.
What if the spending by folks in rural areas on my product or service exceeds the spending done by folks in urban areas?
In the event more of the spending on the products and services of any industry segment is done by folks living in rural areas, then it could mean a bunch of things - for one, your message or advertising may be better received by folks living in rural areas; their may be more of a propensity for your product or service in rural areas - for example if you sell specialized farming equipment - there won't be too many buyers for that in New York City, but there may be a large market for you in upstate New York.
Many small business owners that run small companies like A Touch of Tuscany in White Plains, New York make the mistake of thinking the folks living in rural areas don't have much in terms of income and hence will not make good customers. The reality is that many upwardly mobile folks also live in areas that are classified as rural, and since very few businesses take the time to market in rural areas, there may a large untapped market just waiting for you.
The amount of spending on a product or service used to be about the same 10 years ago but now Urban area consumers are spending a lot more - what does that mean?
One of the reasons we highly recommend that all business plans have an analysis that covers the spending by type of area is to identify changes of this type. Thus if you were to see in the analysis that 10 years ago, the annual spending by both urban and rural consumers on the goods and products of a Full Service Restaurant or similar industry segment, used to be the same; but in recent years the spending by urban consumers has picked up quite a bit, then it will certainly show a very important discrepancy that will have to be explained. Does the higher spending by urban consumers mean that the small businesses that are catering to them in the urban areas are making more profit, or could it be that the cost of offering the product or service in the urban area has gone up dramatically due to an overall increase in the cost of living and doing business there.
Thus for example if you live close to a major metropolis, and the real estate market picks up, you will most likely see the rent per square foot of all commercial properties go up as well. In addition, a city like Yonkers, New York may decide to introduce a higher local tax regime. Also to be considered would be items like the increase in the cost of gasoline that makes the cost of transporting items into urban areas more expensive, which in turns puts pressure on local small businesses to increase their prices to maintain the same level of profitability. A clear example of this would be the different cost of a Big Mac at McDonalds franchises across the country. Typically the cost in cities will be more than those in the smaller towns for the simple reason that cost of doing business in the city for the small business owner that owns the franchise, is much higher than those faced by the small business owner who owns a McDonalds in a small town.
Quick Links:
Go to the Corresponding Template section for this industry.
Go to the Corresponding Business Plan section for this industry.