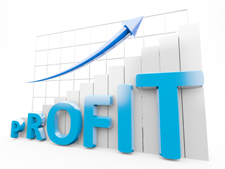 What is the benefit of having a template for Gross Profit Margin ratios in a business plan for a A Touch of Tuscany?
The Gross Profit Margin ratio template provides small business owners like Jack Gordon with an excellent way to show readers of the business plan just what the anticipated Gross Profit Margins of the small business are projected to be like for the three years being used in the financial plan. The Gross Profit Margin is arrived at by dividing the Gross Profit by the Sales of a small business and it is a critical ratio that shows a small business how well it is doing in covering its Cost of Goods Sold and what kind of cushion it will have to cover its operating expenses.
The great part about the Gross Profit Margin Template is that it gives the reader of the business plan a numerical as well as a graphical picture of what the ratio will look like in the three years being projected in the plan.
What calculations go into the Gross Profit Margin ratio Template for a Full Service Restaurant business?
A small business owner like Jack Gordon has to put in only two inputs into the template - the first is the Gross Profit and the second is the annual sales being projected by the company. In the case of a new business or a start up, you will have to estimate what your cost of goods sold will be based on the gross profit margin. In the case of an established business, the past gross profit margins should be used to project out forward. Once these two numbers have been input, you can go to the output section of the template from where the final output can be copied and pasted directly into the business plan word document.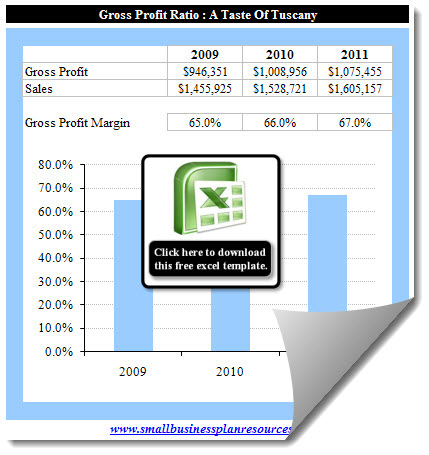 Quick Links:
Go to the Corresponding Questionnaire section for this industry.
Go to the Corresponding Business Plan section for this industry.