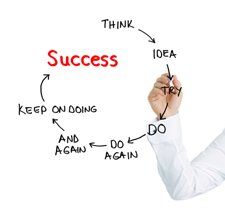 We believe that the following elements will contribute greatly to our being able to execute on our goals and objectives:
Successfully secure financing in the amount of $186,000 to provide 41% of the capital in our estimate for the start up funds required.While we have narrowed down our choice of locations in White Plains to three possibilities, it is important that we are able to negotiate a lease for
either of these locations that includes terms and costs in line with the market rate of approximately $35 per square foot.
We must be able to hire and maintain adequate amounts of full and part-time staff at competitive market rates to facilitate the smooth daily operations
of A Touch of Tuscany.Our ability to control costs given our vast experience is a key element of success in our plan – one of the two owner / partners will always be on the premises of A Touch of Tuscany and will greet our guest personally whenever possible.
While the evening and weekend dinner will be a very important part of our income, we must also be able to successfully build a steady clientele of office going lunch patrons. This along with large parties, banquets and take outs are a very important part of achieving our financial goals in a timely manner.
While we have planned for a slow market environment at A Touch of Tuscany, we also believe that is important that a generally healthy economic environment prevail for the county of Westchester during the course of the first few years. This does not mean that we can't withstand tough times but it would certainly
Quick Links:
Go to the Corresponding Questionnaire section for this industry.