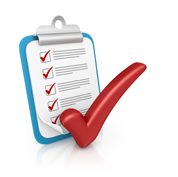 Jack Gordon and Carmen Hernandez have a combined eighteen years in the restaurant business and are now looking to start their own fullservice restaurant called A Taste of Tuscany offering home style Italian dining to their clientele.
The total startup costs to open doors at A Taste of Tuscany during the last week of October 2008 are projected to be $452,000. Of this Jackand Carmen, who are equal partners in A Taste of Tuscany Inc. (the operating company), will contribute $266,000 and the remaining $186,000 in financing will come from a bank term loan.
The target market for A Taste of Tuscany will be the county of Westchester and the restaurant will be located in the city of White Plains. Known for its manyrecent developments White Plains offers a very solid lunch crowd given its day population of 250k people. Westchester County boasts a highly educated, well heeled and upped middle class population of almost 1 million residents.
While there are 872 full service restaurants in Westchester County, very few offer the home style Italian fare that A Taste of Tuscany will be offering. Withits eleven employees not counting Jack and Carmen, it will be one of the larger establishments for fine Italian dining in the county.
Advertizing in local media, strategic alliances with members of the local chamber of commerce and sponsorship of local charitable events will contributeto the marketing efforts of A Taste of Tuscany.
Average sales projections of $1.4mil, $1.5mil and $1.6mil are anticipated for the first three years of operations respectively. Gross margins areanticipated to be 65%, 66% and 67% respectively. Net profit margins are expected to be 3.25%, 4.43% and 5.56% in 2009, 2010 and 2011 respectively.
Quick Links:
Go to the Corresponding Questionnaire section for this industry.