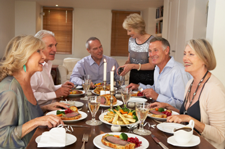 In this analysis we look at the average annual spending by consumers on foods away from home based on their housing tenure – that is if they are a home owner or renter. When we look at the data over a decade the point that stands out is the fact that consumers who are home owners have always been spending more on annually on average than renters and we don't anticipate his trend to change.
What is even more interesting is that the spending on foods away from home has increased on a percerntage basis more for home owners than for renters - in 1999, the average home owner spent $2,376 on food away from home and in 2009 that number was $2,984 representing an 25.6% increase. On the other hand, renters spent $1,633 in 1999 on foods away from home compared to $1,904 in 2009.
This overall national trend is of course understandable, there has always been a high corelation between level of income and home ownership and hence it is not hard for us to come to the conclusion that since home owners tend to be more affluent than renters on average, they tend to spend more than your average renter. Further, the larger a family unit, the greater the possiblity that they are home owners which of course means that they will tend to spend more since the size of the consuming unt is also larger as we saw in our previous analysis.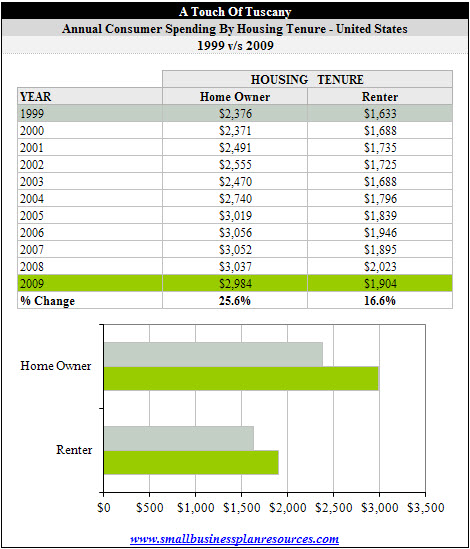 For us, this means that if we are going to spend advertising dollars in our local market, we will probably get a better bang for our buck from home owners than renters.
Quick Links:
Go to the Corresponding Template section for this industry.
Go to the Corresponding Questionnaire section for this industry.