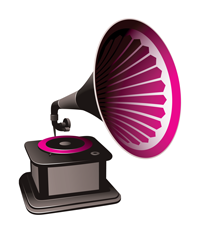 What is Public Relations and how is it important to a small business like Spotless Homes Inc.?
Most businesses have to deal with the public at large. How they communicate and deal with the public is known as public relations. You may think that public relations is a trivial part of a business operations but in actuality it is very important. When dealing with the public who in the end are ones that endorse your product or service, you have to be cognizant that the image you build for yourself can make you or break you and thus it is very important that you place attention to that when you communicate with the public.
Public Relations should not be looked at through the narrow lens of a large company PR machine trying to smooth over potential problems. We recommend that Public Relations (PR) looked at in the context of how every communication with a firm's customers is handled. Even if you are speaking casually with a client you are actually conducting a mini public relations campaign. Every time you have a touch point with the client, you have a potential opportunity to deliver a positive public relations (PR) message.
What are examples of Public Relations (PR) in action?
A great example of PR in action is when things don't go well for a business. For example if you are a producer of canned goods and one of your shipment of canned goods turns out to be of poor quality resulting in some unhappy customers, your public relations communication could very quickly turn the negative publicity arising from such an incident into an opportunity to present a positive image by apologizing for the mishap and offering a full refund to any clients affected. If you are a mortgage broker and a client calls you up after a lenghty and troublesome loan process to express their dissatisfaction, you could quickly turn that into an opportunity by apologizing to the client and perhaps sending them out a gift basket or a small refund of their application fee to show that you care about them and then following up and asking for referrals!
What is a good PR strategy for a small business like Spotless Homes Inc.?
We always advise our business partners and clients that successful public relations begins with keeping the client as the focus of the entire process. What we are saying here is that as long as you have a strong belief that clients come first, that every thing you do should ultimately be for the benefit of your client. Having a strong client focus ensures that you will always be on track with your public relations and never have to worry about having communicated something that could hurt your relationship with your client.
What is an example of bad Public Relations?
Any public relations effort that is not good is by definition bad. There are plenty of examples in recent history of what constitutes a bad public relations campaign - the most common has to do with businesses that stumbled resulting in a bad experience for their clients during the use of the product or service - and this was followed up by the company refusing to do anything about it. We all know that there are times that clients can be very demanding but as the old adage in the business world states - the customer is always right!
What if the benefit of public relations to our customers?
The greatest advantage of a positive client focused public relations strategy is that it leaves the customers and clients of the business feeling very satisfied with the commitment that the business has towards them and their best interest. Clients must believe that you as the owner of a small business like Spotless Homes Inc. have their best interest at heart and by constantly having a positive client focused public relations strategy you will be able to remind them of just that. Clients who feel well served will invariably become the best spokespeople for your business and will want to pass the word along to their friends and family. This is the basis for getting new prospects and returned customers and that is how a business grows and sustains itself.
Do small business owners like Anthony Cruz need to hire a public relations firm?
Not everybody can afford a public relations firm. If you are a small business with a limited budget you will have to be your own PR firm. Very large companies have staff that deal with public relations, mid-sized businesses may choose to hire a third party PR firm to handle all their public relations. Small business owners also have the added advantage of now being able to use the web to make online news releases using PR firms that specialize in distributing PR newsletters online.
Quick Links:
Go to the Corresponding Business Plan section for this industry.