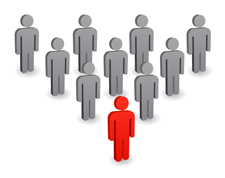 What is Management Overview and how does it apply to a small business like Spotless Homes Inc.?
Management overview is the summary description about the key members of the management team. If you are a small business like Spotless Homes Inc. this will simply be a few words on each of the owners and managers who own and run the business. Management overview should include all the business experience that the key players have had and especially highlight the experience that they have in industry segment like the House Cleaning Service. In addition if you have taken additional courses or received special diplomas and certifications in your specific industry we highly recommend that these be mentioned in this section of the business plan. Thus for example if you are looking to open a gas station and have been certified by a large well known gas station chain as having successfully completed their tranining program, this is where you must mention it.
What if I don't want to talk about myself or my team in a business plan for a House Cleaning Service?
The readers of a business plan for a House Cleaning Service want to understand who the key players of the team are that are going to be running the business and making the day to day operational decisions. The business plan is an excellent opportunity for you to tell them a little bit about the management team. If you choose not to mention anything, you will most certainly not get a favorable response - who is going to do business with someone they don't know?! In our experience, we have noticed that many small business owners hesitate to talk about themselves, not realizing that prospective lenders and partners are looking to hear their stories and get to know as much about them as possible. This is of great significance during slower economic times, when banks are looking for any reason to turn loans down - if they that the management team that is in place has the weight and strength that they are looking for, they are much more likely to look at an application favorably.
Even if you don't have much experience in the business that you are in - for example a startup - you should still take the effort and time to write in what you have been doing professionally - experience of any kind is valuable.
What if the small business is owned by a business owner and managed by someone else - how should a business owner like Anthony Cruz approach this situation?
In the event you are silent partner in the business, or don't manage the business, you must include the names and description of the management team that actually handles the day to day operations of a small business like Spotless Homes Inc. In many instances the write up about the manager of the small business is much more important than the owner since it the manager that will making the critical tactical decisions that will greatly affect the profitability of the business and not the owner. As a rule of thumb the lenders like to see owner operators because they know that the owner has invested everything into his or her small business and will do everything they can to see their small businesses grow.
What about sensitive personal information - should that be part of a business plan?
No. We do not recommend that you put down any sensitive information about yourself or your business associates in the business plan. Chances are if you are looking for a business loan from a lender, or partner, you will have to provide them all the sensitive information separately on some application form or the other. Thus including it in the business plan has little or no additional value. The business plan is not the right forum for this kind of information since it will probably be passed along electronically or in hard copy to a few individuals. Additionally in this increasingly technology drive world - you can bet that this information will also be requested from you electronically - yet another reason to be especially careful!
Should I include a write up on my non-managerial staff in a business plan for a House Cleaning Service?
While we do not recommend that our small business owners like Anthony Cruz include a detailed write up on each employee that makes up their staff, we do recommend a quick overview of the staff. Thus for example, if you are a restaurant, you don't need to do a write up on every employee, but an overview on the total number of employees broken down by the type of employee and function is a very good idea. We think that adding write ups about the staff makes the business plan more real to the reader of the plan.
Ultimately every business is run by individuals and the more you are able to show the reader of the business plan that a small business like Spotless Homes Inc. has real people with real stories that run the business, the more attached the reader of the business plan is likely to be to the plan.
Also we highly recommend that you do a brief write up on the key personnel. Taking the above example of the restaurant - the head chef is usually a key employee on whom a large chunk of the success of the business rides on. Ignoring to provide a write up on a key employee could be a waste of a great opportunity to show off a hidden talent or asset to the reader of the plan.
Quick Links:
Go to the Corresponding Business Plan section for this industry.