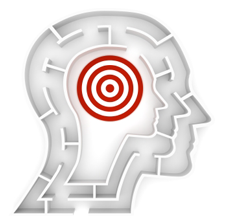 How does the future products and services section of a business plan help a company like Spotless Homes Inc.?
The future products and business section of a business plan tells the reader of the plan what your vision is for the future of your firm. Banks, non-bank lenders, venture capitalists and partners are interested in understanding not just what you are doing currently, but also what you plan on doing in the future. For business owners like Anthony Cruz of Spotless Homes Inc. this is an excellent opportunity to talk about how they intend to expand and offer new products and services as their businesses grow. This often gives the reader of the business plan an understanding of your thinking and strategy.
What if a business like Spotless Homes Inc. does not have any plans to offer any products and services besides what it currently sells?
That is not always a bad thing. You may well decide that all you want to do is be a successful small business and not get too carried away with thoughts of expansion and focus instead on being good at your game. What you must include however in this section of the business plan is thoughts about how you intend to change with the changing marketplace. While you may not plan on offering different products and services today, you must be ready to adjust to your market place. A classic example of this is McDonalds - a few years ago, this wonderful American brand was struggling with the changing food habits of the consumer who had switched to healthier meal options than the traditional McDonalds fare of burgers and fries. McDonalds decided to add healthy food options to their product range and today you can buy salads at McDonalds! This is a classic example of how they were able to adapt to the changing market place and come up with new products and services to compliment their existing line.
If my House Cleaning Service is requesting financing, will the future expansion plans of my business affect my ability to borrow?
In the event you are in the process of applying for a business loan or are looking for a partner, the mention of future expansion plans should not affect your ability to get the business loan that you need for your current needs. The reasoning is very simple from a lenders point of view - once they have loaned you money as in the case of Spotless Homes Inc., they are primarily interested in seeing that your business does well and that you pay their loan back in time. Banks are in the business of lending money and the more products and services you plan on offering through your business, the greater the potential of your business to increase your earnings and pay them back what you owe them. So, yes - for the most part, they will look at your future plans in a positive light.
It is quite possible in the business world that potential partners could read your business plan and try and grab your ideas and so we are going to recommend that you exercise good judgment and caution when distributing your business plans to potential partners. In the event your business has a special process or patent that you are thinking of applying for (that could qualify to be a trade secret), it is highly recommended that you guard that information and not include it in a business plan for all eyes to see.
Can my existing product and service structure have an impact on my future products and service options?
Yes. The product mix or service that you offer you clients lays out how your are being perceived by your clients. For example a pizzeria is a place that most folks visit when they want a slice of pizza. In the future if the pizzeria decides that they want to offer organic salads, they may have a tough time selling those items to their customers because the customers don't associate that kind of food with a pizzeria. On the other hand if the pizzeria was to turn around and start offering pizza made out of different dough or get a brick oven and offer up thin crust pizzas, they may do very well since clients know that in order to get a pizza they go to the pizzeria.
There is an old saying in business 'Stick to your Knitting', which loosely translated of course means that businesses should focus on offering a wider range of products and services but at the same time understand what they are good at and not over-diversify and over-expand.
Quick Links:
Go to the Corresponding Business Plan section for this industry.