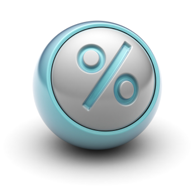 The Asset Turnover ratio is a key profitability ratio for a small business like Lights On Electrical. It measures the ability of a small business owners like Andy and Jose to generate enough sales to cover its assets. In other words, it is a measure to get a sense of how many times the total assets of the firm are being covered by the Sales / Revenues that the small business brings in. Clearly the higher the asset turnover ratio the better it is for the company.
In this analysis we can see that the asset turnover ratio for Lights On Electrical will be 1.7, 1.4 and 1.2 for 2015, 2016 and 2017 respectively. This is of course a healthy sign since it shows that we will have sales that will be almost two times the assets that have been invested in the business - the higher the asset turnover ratio, the better, and if sales were to come in lower than projected this asset turnover ratio will also be negatively impacted.
The total assets that we are including in our calculations above are $170,303, $222,847 and $286,806 in the three coming years respectively and this of course includesthe current assets and fixed assets like furniture & fixtures, computer hardware, computer software, printers, security systems, outdoor signage etc. One of the reasons why our asset turnover ratio shows an anticipated decline in the second and third year of operations is that we be investing cash back into the business and our cash balance will actually be growing from $26,071 in 2015 to $90,619 in 2016 and $166,609 in 2017. Our intention is to grow a substantial cash reserve for the first three years of operations, before we starting going after the larger contracts that require us to hire sub-contractors and be able to have a good bank balance to be able to front for the anticipated costs associated with larger jobs. As higher sales follow in year 4 and 5, these ratios the asset turnover ratio will get better.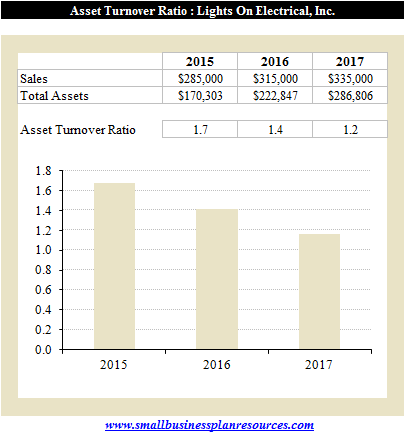 Quick Links:
Go to the Corresponding Template section for this industry.
Go to the Corresponding Questionnaire section for this industry.