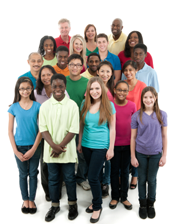 What is the benefit of having a Race Demographics analysis of the target market of Alameda County in the business plan for Home At Last Realty?
The Race Demographic analysis of Alameda County gives the reader of the business plan for Home At Last Realty a very good summary view of the percentage of the total population of Alameda County as it pertains to their racial composition. Thus in one quick and easy to view graphic, the reader is able to ascertain the percentage of Whites, Blacks, Asian and Other races living in Alameda County. This is of course of significant importance to any business since it is well known that folks of different races have very different buying habits as consumers and understanding the comlex blend of racial, age and income distribution is key to positioning your products and services in a target market like Alameda County, California.
What is the race demographic analysis for Alameda County compared to?
The race demographic analysis for Alameda County is compared to the race demographic analysis for the entire state of California. The reason for this is fairly obvious. If we don't compare our findings of the local target market to a regional, state or national trend, we will never be able to understand if there are deviations and discrepancies from the larger averages. For example if the statewide average for the percentage of the White population is 75%, and we find that the target market has that number at 45% - it obviously means that there are far fewer Caucasians in the target market when compared to the rest of the state.
In order to conduct our analysis we have the following race classifications for the target market of Alameda County:
Percentage of the population of Alameda County and California that are White.
Percentage of the population of Alameda County and California that are Black.
Percentage of the population of Alameda County and California that are Asian.
Percentage of the population of Alameda County and California that are of other races.
It is important to note that the 'Hispanic' classification does not enter into this equation, since being hispanic does not indicate that one belongs to a certain race. Indeed folks claiming Hispanic heritage can be white or black and it refers more to ethnicity than race. Typically in day to day use, the word Hispanic indicates a part of the population that speaks spanish and has it roots in Mexico, Central and South American countries.
What if the target market has a large percentage of Black folks? How does a business like Home At Last Realty respond to that?
It is very important for a business like Home At Last Realty to understand the racial composition of its target market. Thus in the event the target market were to show a much higher proportion of Blacks than the State average, it would mean that the business may have to adapt its marketing efforts and also reconsider their positioning and branding so as to make sure that it reaches out to Black folks as well.
An over generalized and simple example of this is the fast food business. It is well known that certain food categories do very well in certain neighborhoods and there is a reason why we see so many fast food franchises near schools. Also important to remember is that certain races and ethnicities tend to favor certain kinds of foods and beverages and so if you are a small business that is opening up a convenience store, you will have to make sure that you carry at least some of the items that are in demand by your immediate target market.
If you are in the business of buying and selling used cars, you may want to keep certain models that are in demand by the local population. For example if your target market has a lot of Black folks, having a few Cadillacs on the lot could not hurt since most conventional research will tell you that Cadillac amongst others is one of the favorite brands amongst Black folks.
A large part of my target market is White? What do I need to know?
As you move away from the metropolitan areas of our country into the suburbs and ex-burbs, you will find that the racial composition of the local population will change. Also there are many communities where certain races predominate. Typically, a mostly white racial mix is rare nowadays especially in the metropolitan areas of our large cities. Mostly you will find pockets of target markets along with ex-burban and rural areas on the east coast and west coast where whites may dominate the population mix. Once you move into the mid west or the central and some southern states however, you are likely to come across many target markets where you won't mind too many minority races and Whites will dominate.
This is a fairly important fact for a small business owner - again using the prior example of the food business - if you were contemplating a franchise in your target market, understanding the nuances and preferences along with the racial mix of your target market could decide weather you go for a Boston Market, McDonalds, Dunkin Donut or Kentucky Fried Chicken franchise.
Does having a large Asian community in the target area have implications for a business like Home At Last Realty?
The Asian racial classifications of course includes everybody from Asia and that includes South Asians from India, Pakistan, Sri Lanka and other countries of the east like China, Japan and many more. Thus understanding which Asian community has created its roots in your target market is important. You cannot open a grocery store specializing in Korean groceries in a community of Chinese immigrants - it will probably not work! Likewise, the tastes and purchasing patterns of the Indian community are vastly different from say the Japanese community - the is a lot of difference between curry chicken and sushi.
As a small business owner you will have to understand that fact that the Asian community tends to be very price conscious and you will have to compete very hard for their business. They are also in the habit of getting bargains and that is something else that you may have to address during your marketing. If you offer coupons and specials or discounts, you are much more likely to get the interest of the target market. This comes from the habits of bargaining that is prevalent in many developing nations where nobody is in the habit of paying full price for anything.
Quick Links:
Go to the Corresponding Template section for this industry.
Go to the Corresponding Business Plan section for this industry.