National Real Estate Investor
249 West 17th Street
New York, NY 10011
Phone: 212-204-4200
http://nreionline.com

Owned by Penton Publishing, National Real Estate Investor is the media brand that follows the money in all classes of commercial real estate. It's the leading authority on trends in the commercial real estate markets, providing top-level executives with in-depth analysis in the industry. Their broad community represents a cross-section of corporate executives, financial firms, investors, builders, brokers, owners and developers. Their suite of print, digital and event products and services provides our audience with targeted information they need when they're looking for it. Their award-winning editorial staff helps community members in brokerage, construction, development, finance/investment, property management, corporate real estate and real estate services perform their jobs more effectively. And no other media brand provides as much independent research on the topics that pertain to the office, industrial, retail, hotel, multifamily and mixed-use markets.

REALTOR® Magazine
430 North Michigan Avenue
Chicago, IL 60611
Phone: 312-329-8458
http://realtormag.realtor.org

REALTOR® Magazine is the official magazine of the NATIONAL ASSOCIATION OF REALTORS® and the business tool for real estate professionals. The magazine advances real estate best practices, brings expert insight to significant trends, and provides REALTORS® with timely decision-making tools on business purchases and strategies. The monthly magazine includes practical, how-to articles on selling, law, management, and more; profiles of successful practitioners; summaries of recent court cases, news on federal laws and regulations affecting you, new products for your business, interviews with newsmakers.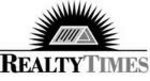 Realty Times
5949 Sherry Lane, Suite 700
Dallas, TX 75225
Phone: 214-937-9529
http://realtytimes.com

Realty Times® debuted in 1997 and is by one of the leading Real Estate News site on the Internet and is fast becoming one of the most informative real estate news broadcasts. Nearly half a million consumers and Real Estate professionals visit Realty Times online each month to read and watch the latest in news, advice, and market conditions from our talented staff of award winning contributors. Realty Times is also dedicated to making the real estate industry better. We want to help real estate professionals learn how to improve their business and to inform them about the latest technological developments. In order to do this, we also offer a variety of marketing products for agents.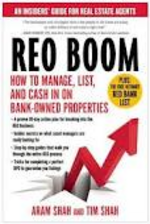 REO Boom: How to Manage, List, and Cash in on Bank-Owned Properties - Aram Shah


Publication Date: October 2011. Book Description: Imagine having a proven how-to manual for cashing in on the next big wave to hit the real estate industry. That next wave is REOs - real estate owned, or bank-owned, properties that have been repossessed through foreclosure - and REO Boom is that guide. Aram and Tim know REOs. They have over 7 years of REO experience, have closed more than 2,000 REO transactions, and have consistently earned over $5 million a year in commission income. Now, they want to show you how to take advantage of the coming REO waves and make millions. In REO Boom, the Shahs present a comprehensive guide to making bank from the REO market, preparing you to break into the REO market and presenting a proven formula for success that's indispensable for even REO-savvy agents.

Retail Traffic
249 West 17th Street
New York, NY 10011
Phone: 212-204-4200
http://retailtrafficmag.com

Owned by Penton Publihsing, Retail Traffic is the leading authority on retail real estate trends. The magazine's readers represent a cross-section of disciplines -- developers, owners, retailers, brokers, architects, lenders and other real estate services. Retail Traffic produces a monthly magazine, a weekly e-newsletter a blog updated daily and other special supplements. No other publication provides as much independent research on a variety of topics that pertain to the retail real estate industry as Retail Traffic.