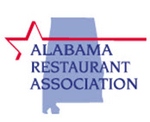 Alabama Restaurant Association
PO Box 241413
Montgomery, AL 36124
Phone: Phone: 334-244-1320
http://www.alabamarestaurants.com

The Alabama Restaurant Association represents over 1,000 member restaurant properties and industry-related service companies. It is these members that help make the foodservice industry Alabama's second-largest employer and one of the state's most politically-active and public service oriented industries.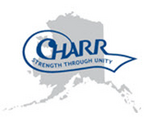 Alaska Cabaret, Hotel, Restaurant & Retailers Association (CHARR)
1503 W 31st Ave Ste 202
Anchorage, AK 99503
Phone: Phone: 907-274-8133
http://www.alaskacharr.com

The Alaska CHARR is the only statewide organization serving the hospitality industry, since 1964 with affiliates established in Fairbanks, Kodiak, Ketchikan, Anchorage, Juneau/Lynn Canal, Nome, Sitka and the Kenai Peninsula. The Alaska CHARR has been providing the most widespread statewide alcohol server training program; it provides certified food protection manager training using the ServSafe Food Safety Program. The association publishes the hospitality trade trust ( Toast Magazine ), distributed free of charge to over 1,800 licencees in the state. The association's worker's comp dividend fund has produced dividends averaging almost $2000 ( with some exeeding $25,000!) for the last several years.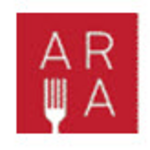 Arizona Restaurant Association
4250 N Drinkwater Blvd., Ste. 350
Scottsdale, AZ 85251
Phone: Phone: 602-307-9134
http://www.azrestaurant.org

ARA is dedicated to educating Arizona's current restaurateurs and their employees on the industry's latest trends, management techniques and regulations. The ARA also cares about the food-service industry's future. That's why it takes an active role in the training of future industry leaders through support of the ProStart Food Service Management curriculum, which is taught in a number of high schools throughout Arizona.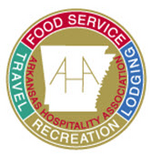 Arkansas Hospitality Association
PO Box 3866
Little Rock, AR 72203
Phone: Phone: 501-376-2323
http://www.arhospitality.org

The association serves as an umbrella organization for the Arkansas Lodging Association, the Arkansas Restaurant Association and the Arkansas Travel Council . Members include restaurants, bars, hotels, lodges, resorts and other businesses related to travel, tourism and entertainment. In addition, the AHA offers an associate membership for vendors and an education membership for secondary and postsecondary schools. Membership is affordable and open to any business or individual who wants to benefit from the services, educational programs and advocacy on governmental issues offered by the AHA. The Arkansas Hospitality Association is a not-for-profit 501(c)(6) organization.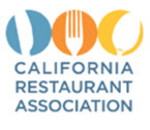 California Restaurant Association
621 Capitol Mall Ste 2000
Sacramento, CA 95814
Phone: Phone: 916-447-5793
http://www.calrest.org

As the oldest restaurant association in America with more than 100 years experience, the CRA offers industry insiders unparalleled insight into the state's vibrant restaurant and hospitality industries. They constantly strive to simultaneously improve the restaurant business and to breed the next generation of food service leaders, ensuring the future of this vital industry. With more than 90,000 eating and drinking establishments currently operating in California, an estimated $56.7 billion in food and drink sales in 2009 and the generation of $4.5 billion in California sales tax per year, restaurants are indisputably a driving force in both the state employment and revenue sectors. More than 1.4 million food industry jobs are currently in existence and there will be 1.6 million jobs in this field by 2020.