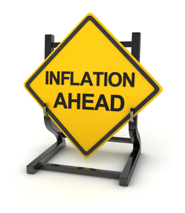 In this analysis we look at the data on the producer price index for the New York metropolitan area for all items and compare that to the prices for the
producer price index for processed foods and feeds. When we look at the monthly data over a period of 12 years beginning in 1998, we find thatboth these indices track very closely which is not surprising of course given that the later is a part of the former.
What is interesting to note however is that the producer prices for all items tend to have much higher fluctuactions as compared to the producer pricesfor foods and feeds which seems to be smoother indicating a less volatile index.
The reason this analysis is important to us at A Taste for Tuscany of course is that the prices that affect us most directly are the producer price indexfor foods and feeds for the New York metropolitan area, since these prices directly affect the consumer prices of all food items - those that areconsumed at home as well as those that are consumed far from home.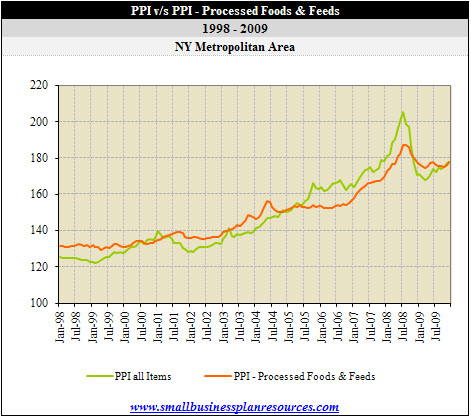 The analysis also reveals that they have been periods from January 1998 to January 2001 when prices did not rise as much at all and infact stayedrelatively flat. The reason why producer prices for all items and for the foods and feeds index in particular have been rising more steeply in the past decade of course can be directly traced to the increase of the prices of commodities. Globally, the economies of China and India are growing and their rapidexpansion is leading to the demand for more food commodities resutling in a constant upward pull on these prices.
Quick Links:
Go to the Corresponding Template section for this industry.
Go to the Corresponding Questionnaire section for this industry.