Home Cleaning Centers of America
4851 W 134th St – unit D
Leawood, KS 66209
Phone: 800-767-1118
http://www.homecleaningcenters.com/franchising

Home Cleaning Centers of America currently has locations in California, Colorado, Georgia, Illinois, Indiana, Kansas, Kentucky, Missouri, New York, Texas,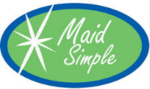 Maid Simple House Cleaning
4 Concourse Pkwy, Suite 200
Atlanta, GA 30328
Phone: 800-722-6243
http://maidsimplefranchise.com

This cleaning franchise claims a low investment, flexibl franchise models, customer scheduling program, payment collection, no credit card fees, on-site training, minimal overhead, scheduling software and industry expertise.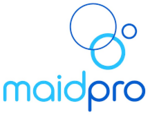 MaidPro Franchise
77 North Washington Street
Boston, MA 02114
Phone: 888-624-3776
http://www.maidprofranchise.com

Since starting off in a 200-square-foot office in Boston's historic Beacon Hill in 1991, MaidPro has quickly grown to more than 200 locations across the U.S. and Canada.. MaidPro claims to have one of the lower startup costs, minimum fine print for franchisees, dynamic and high-tech marketing for their franchisees.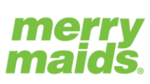 Merry Maids
860 Ridge Lake Boulevard
Memphis, TN 38120
Phone: 800-637-7962
https://www.merrymaids.com/our-franchises

With more than 30 years of experience, Merry Maids is the world leader in the residential industry with more than 900 cleaning franchises in the U.S. and Canada, and more opening all the time. The Merry Maids unique professional home cleaning system combines efficient two-person cleaning teams with effective management and proven marketing procedures.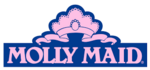 Molly Maid
1020 N. University Parks Drive
Waco, TX 76707
Phone: 888-327-3343
http://www.leadingtheserviceindustry.com/molly-maid

The benefits of franchsing with Molly Maid include a proprietary system, ongoing training and support, registered trademarks and a designated territory, marketing suport and vendor discounts.