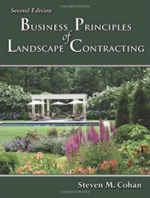 Business Principles of Landscape Contracting, Second Edition - Steven M. Cohan
http://www.amazon.com

Written for students enrolled in landscape contracting programs and for entry-level professional managers in the field, this text applies practical business principles to the landscape industry and provides comprehensive coverage of the following topics: financial accountability and management, budget development, profitable pricing and estimating, project management, personnel management and employee productivity, economic sustainability, creating a lean culture, and professional development.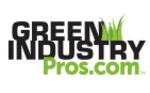 Green Industry Pros
1233 Janesville Avenue
Fort Atkinson, WI 53538
Phone: 800-547-7377
http://www.greenindustrypros.com

Green Industry Pros provides the latest information on technology, products, and trends for business owners. Regular features include Green Industry Insider that covers the latest industry news and trends; Business Management Toolbox provides business tips for small-business owners; Contractor Profile takes a look at how a leading landscape company is thriving in today's market; What's On My Trailer showcases successful contractors discuss their favorite tools, equipment and products.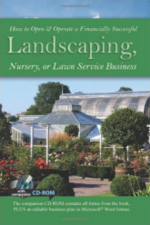 How to Open & Operate a Financially Successful Landscaping, Nursery, or Lawn Service Business - Lynn Wasnak
http://www.amazon.com

While providing detailed instructions and examples, this book leads you through every detail that will bring success. You will learn how to draw up a winning business plan and about deciding on a name, choosing the right equipment, and selling your other services to your present customers. You will learn about advertising, insurance, basic cost control systems, and market research. You will learn how to build your business by using low and no cost ways to satisfy customers, as well as ways to increase sales and have customers refer others to you.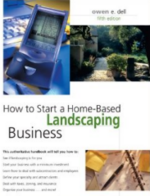 How to Start a Home-Based Landscaping Business, 5th - Owen Dell
http://www.amazon.com

Have you ever dreamed of starting your own home-based landscaping business? Have you been hesitant to put your plans into action? This comprehensive guide contains all the necessary tools and strategies you need to successfully launch and grow your own business. Author Owen Dell shares his experiences and down-to-earth advice on every aspect of setting up and running a thriving home-based landscaping business. He will show you how to purchase the right tools, estimate start-up costs, price services, and stay profitable once in business.

Landscape Architecture Magazine
636 Eye Street, NW
Washington, DC 20001
Phone: 877-652-5295
http://landscapearchitecturemagazine.org

Founded in 1910, Landscape Architecture Magazine (LAM) is the monthly magazine of the American Society of Landscape Architects. It is the magazine of record for the landscape architecture profession in North America, reaching more than 60,000 readers who plan and design projects valued at more than $140 billion each year. LAM is available in both print and digital formats by subscription and may also be found each month in more than 200 bookstores across the United States and Canada.