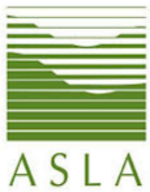 American Society of Landscape Architects
636 Eye Street, NW
Washington, DC 20001
Phone: 202-898-2444
https://www.asla.org

Founded in 1899, ASLA is the national professional association for landscape architects, representing more than 15,000 members in 49 professional chapters and 72 student chapters. Members of the Society use the "ASLA" suffix after their names to denote membership and their commitment to the highest ethical standards of the profession.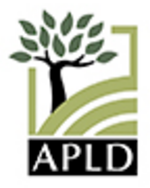 Association of Professional Landscape Designers
2207 Forest Hills Drive
Harrisburg, PA 17112
Phone: 717-238-9780
https://www.apld.org

Since 1986 the Association of Professional Landscape Designers has been dedicated to advancing the profession of landscape design and to promoting the recognition of landscape designers as qualified and dedicated professionals. Members receive a myriad of benefits and opportunities that support that core mission. APLD now includes many more members throughout the United States who support multiple state chapters as well as individual international members.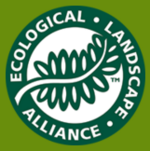 Ecological Landscape Alliance
Post Office Box 3
Sandown, NH 03873
Phone: 617-436-5838
http://www.ecolandscaping.org

Founded in 1991, the Ecological Landscape Alliance (ELA) is a nonprofit, member-based organization made up of professionals, businesses and pro-active community members who believe in using landscape practices that are environmentally safe and beneficial. Through education, collaboration, and networking, ELA promotes the design, installation, and maintenance of landscapes that are guided by a knowledge of and respect for natural ecosystems.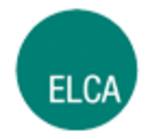 European Landscape Contractors Association
Alexander-von-Humboldt-Straße 4
Bad Honnef, Germany 53604
Phone: 0049 2224 7707-20
http://www.elca.info

The ELCA is the European Landscape Contractors Association. To promote cooperation as well as the exchange of information and experience in Europe the European Landscape Contractors Association (ELCA) was founded in 1963. The main goals of the ELCA are to promote the mutual exchange of information and experience, look after the interests of landscape contractors Europe-wide, and support the vocational training of young people and the mutual exchange of young qualified landscape gardeners,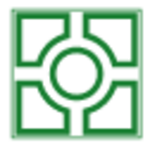 International Federation of Landscape Architects
Avenue Louise 149/24, 12th floor
Brussels, Belgium B-1050
Phone: 32 495 568 285
http://iflaonline.org

IFLA will promote the landscape architecture profession within a collaborative partnership of the allied built-environment professions, demanding the highest standards of education, training, research and professional practice, and providing leadership and stewardship in all matters.