Business Energy
P O Box 3100
Santa Barbara, CA 93130
Phone: 805-679-7600
http://www.businessenergy.net

Since 2003, Business Energy magazine has been uniquely focused on the mission critical needs of the commercial, industrial, and institutional energy user. Coverage includes energy management and controls, efficient lighting and HVAC systems, retrofits and upgrades, onsite power generation (both prime and standby), renewable, and energy storage. Energy solutions are focused on efficiency and reliability. In addition to the print and digital versions of the publication, Business Energy's brand portfolio includes weekly E-Newsletters, industry leading webinars and the BusinessEnergy.net website.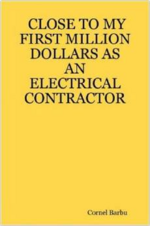 Close to My First Million Dollars as an Electrical Contractor - Cornel Barbu


This is a book for beginners and this is the real story of the experiences the authors already faced as a new business in the field of electrical contracting. They traveled the road that you are just starting down. You are now ready to begin this huge and exciting challenge and I wish you the best of luck. Persistence is one of the qualities you will need in order to be successful.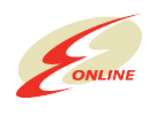 Electric Energy Online
834 Montee Masson
Terrebonne, QC, Canada J6W 2C6
Phone: 450-471-0796
http://www.electricenergyonline.com

Electric Energy T&D Magazine serves the fields of electric utilities, investor owned, rural and other electric cooperatives, municipal electric utilities, independent power producers, electric contractors, wholesalers and distributors of electric utility equipment, manufacturers, major power consuming industries, consulting engineers, state and federal regulatory agencies and commissions, industry associations, communication companies, oil & gas companies, universities and libraries.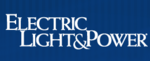 Electric Light & Power
1421 S Sheridan Road
Tulsa, OK 74112
Phone: 800-944-0937
http://www.elp.com

Known as the voice of the electric utility industry since 1922, Electric Light & Power is the authoritative source of electric industry business news for electric utility executives and management. Each month, Electric Light & Power provides insight into industry news, financial, legal and regulatory issues. It reviews generation trends, smart grid technology, information technology and customer information systems, renewable energy, energy efficiency and much more. This single source provides a broad view of the electric utility industry, with in-depth analysis of key business issues and regular interviews with industry leaders.
Electrical Business
222 Edward Street
Aurura, ON, Canada L4G 1W6
Phone: 866-790-6070
http://www.ebmag.com/

The Electrical Business Magazine Group consists of Electrical Business for the English-language segment, L'industrie électrique for the French-language segment in Quebec and Distribution & Supply for the distribution channel.