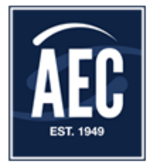 Association of Electrical Contractors
36-36 33rd Street, Suite 402
Long Island City, NY 11106
Phone: 718-752-0800
http://www.aecnyc.com

• The Association of Electrical Contractors, Inc. (AEC) has been serving the electrical industry of New York City for over 65 years. • The AEC's mission is to unify New York City's electrical industry, helping our members thrive by maximizing technical and management knowledge while providing high quality, professionally-installed electrical work to a diverse group of consumers. • The AEC has a diverse membership base of contractors servicing the electrical needs of customers that range in size and scope from small jobs to $75 million projects for private and public sector owners. • The AEC provides a collective voice for electrical contractors active in the five boroughs. In addition, they have associate members including electrical supply houses (distributors) that provide materials and equipment to the industry.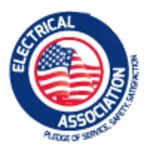 Electrical Association
3100 Humboldt Avenue South
Minneapolis, MN 55407
Phone: 612-827-6117
http://www.electricalassociation.com

MEA is the nation's largest state electrical association for electrical contractors. They provide the best in education and training that keeps their members on the forefront, industry books, business forms, and government representation to electrical contractors and their stakeholders.
Electrical Safety Foundation International
1300 North 17th Street, Suite 900
Arlington, VA 22209
Phone: 703-841-3229
http://www.esfi.org

The Electrical Safety Foundation International (ESFI) is the premier non-profit organization dedicated exclusively to promoting electrical safety at home and in the workplace. Since 1994, ESFI has led the way in promoting electrical safety across North America. Over the years, ESFI has become highly regarded by industry, media and consumer safety partners alike by constantly reinvigorating the way electrical safety is addressed. ESFI creates unique awareness and educational resources designed to meet the diverse needs of a variety of at-risk groups.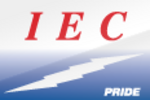 Independent Electrical Contractors
4401 Ford Avenue, Suite 1100
Alexandria, VA 22302
Phone: 703-549-7351
http://www.ieci.org

Established in 1957, IEC is a trade association representing nearly 3,000 members with 54 chapters nationwide. Headquartered in Alexandria, Va., IEC is the nation's premier trade association representing America's independent electrical and systems contractors. IEC National aggressively works with the industry to establish a competitive environment for the merit shop - a philosophy that promotes the concept of free enterprise, open competition and economic opportunity for all.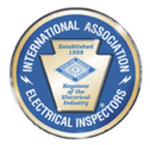 International Association of Electrical Inspectors
901 Waterfall Way, Suite 602
Richardson, TX 75080
Phone: 972-235-1455
http://www.iaei.org

International Association of Electrical Inspectors (IAEI) has, since 1928, been a core leader in the electrical industry and has actively promoted safe products and safe installations. Active members and partners in the association include many diverse groups, including electrical inspectors, testing agencies, standards organizations, manufacturers, distributors, installers and contractors. The association has a long and recognized history in comprehensive training in and promotion of safe products, electrical installations and inspections in order to ensure compliance with electrical codes and standards. More than 6,000 individuals participate in certification and upgrading training sessions in the U. S. and Canada each year.