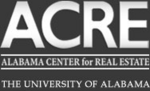 Alabama Center for Real Estate
127 Bidgood Hall, Box 870221
Tuscaloosa, AL 35487
Phone: 205-348-4117
http://acre.cba.ua.edu/

ACRE, housed within the University of Alabama's Culverhouse College of Commerce, collects, maintains and analyzes the state's real estate statistics, and is a trusted resource for Alabama real estate research, forecasting, and professional development that includes hosting their annual Alabama Commercial Real Estate Conference & Expo. The relationship between the Center and their industry stakeholders is one of the Center's greatest strengths. Alabama companies and individuals partner with the Center bringing a wealth of resources and experiences, becoming, in effect, extensions of the Center, a network through which their outreach to the Alabama real estate industry is enhanced and enriched. The Center, established in 1996, proudly acts as an industry liaison for the benefit of their business school students pursuing a career in real estate and is a catalyst for providing interaction with our 1,400 plus real estate alumni. University of Alabama's real estate program began "touching lives" over 80 years ago and has experienced explosive enrollment growth since 2000.
Alaska Association of Realtors
4205 Minnesota Drive
Anchorage, AL 99503
Phone: 907-563-7133
http://yournewalaskahome.org/

The Alaska Association of Realtors is the statewide association representing all realtors in the state. Along with it's partner organizations it seeks to promote excellence amongst its practitioners and awareness about the public. It's partner organizations are Consumer Credit Counseling Service of Alaska, Alaska Multiple Listing Service and NeighborWorks Anchorage.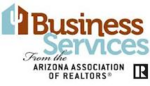 Arizona Association of Realtors
255 East Osborn Road, Suite 200
Phoenix, AZ 85012
Phone: 602-248-7787
http://www.aaronline.com/

The Arizona Association of REALTORS® (AAR) is the largest trade association in Arizona, representing approximately 42k Arizona REALTORS® belonging to 21 local associations. Members are active real estate licensees from all areas of real estate, including residential, commercial, property management, land, appraisal, and relocation. The Association has many customers; however, the primary customers are direct recipients of the Association's programs, products, services and activities. The local associations and Institute, Society, and Council chapters are autonomous. AAR's bylaws and governing documents are in full compliance with the bylaws and policies of the National Association of Realtors®. •The Realtors® of Arizona Political Action Committee (RAPAC) is a committee affiliated with AAR and is not connected to any political party. The Arizona Realtors® foundation for housing and community outreach is a separate 501 (C) (3) charitable organization established to foster and encourage affordable housing in Arizona.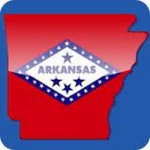 Arkansas Realtors Association
11224 Executive Center Drive
Little Rock, AR 72211
Phone: 888-333-2206
http://www.arkansasrealtors.com/

The Arkansas Realtors® Association, with thirty-seven independent local Realtor® boards and associations statewide, is the state arm of the Chicago- and Washington, D.C.-based National Association of Realtors®. Members of the National Association, the State Associations and the local boards and associations are identified by the registered membership term, "Realtor®" and pledge adherence to the Realtors Code of Ethics. Members in the ARA can expect representation, education, consumer awareness, reseach , technology and code of ethics.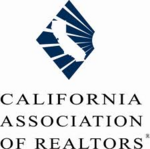 California Association of Realtors®
980 9th Street, Suite 1430
Sacramento, CA 95814
Phone: 916-492-5200
http://www.car.org/

The purpose of the California Association of Realtors® is to serve its membership in developing and promoting programs and services that will enhance the members' freedom and ability to conduct their individual businesses successfully with integrity and competency, and through collective action, to promote the preservation of real property rights. Today, the California Association of Realtors® includes more than 117 local member Associations and more than 155,000 REALTORS®, REALTOR®-associates and affiliate members who abide by a rigid code of professional ethics. More recently, the Association has emphasized the development and distribution of products, programs and services which assist members to achieve success in their individual real estate businesses, while continuing to be the premiere representative of private property rights and of real estate professionals in the public policy arena.