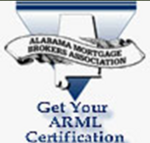 Alabama Mortgage Brokers Association
108 Windsor Lane
Pelham, AL 35124
Phone: 205-620-1838
http://www.almba.org

The Alabama Mortgage Brokers Association is a nonprofit organization that was formed to promote economic growth which is the aspirations for families seeking sound financing for their goals and personal pursuits. AMBA shall encourage and train its members to maintain highly professional and ethical business through education and emphasis on integrity in all aspects of business. Such commitments will enhance the value of our industry to each individual customer and throughout the entire community.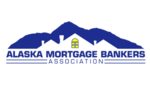 Alaska Mortgage Bankers Association
P. O. Box 9-2691
Anchorage, AK 99509
Phone: 888-553-0500
http://www.akmba.org

The Alaska Mortgage Bankers Association is a trade organization composed of loan origination companies, servicing companies, and affiliated industry service providers. They have been serving Alaska's mortgage and housing industry since 1980. Their members adhere to a canon of ethics that calls for the use of sound and ethical business practices.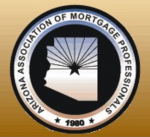 Arizona Association of Mortgage Professionals
P.O. Box 487
Peoria, AZ 85380
Phone: 623-972-6180
http://www.azamp.org

The Arizona Association of Mortgage Professionals (AzAMP) is a non-profit professional organization that was established in 1980 to promote the common business interests of those engaged in the mortgage broker industry. AzAMP's membership is comprised of individual members, not mortgage companies. For thirty years, AzAMP has been a valuable networking resource for its members and has advanced public awareness of professional mortgage brokers as a source of real estate financing.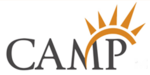 California Association of Mortgage Professionals
1225 8th Street # 425
Sacramento, CA 95814
Phone: 916-448-8236
http://www.ca-amp.org

Established in 1990, the California Association of Mortgage Professionals (CAMP) is a nonprofit, professional trade organization consisting of licensed real estate brokers, salespersons, and affiliated lenders whose primary business is assisting consumers in obtaining personal and commercial real estate financing, and brokering mortgage loans. The Association consisting of 4000 members is organized into 19 regional chapters throughout California. Each chapter is governed by a local board of directors and volunteer members, and holds regular meetings and various activities for its members. CAMP members meet frequently throughout the year at forums, such as the Association's Annual Convention and Sales and Marketing Conference, held in different parts of the state.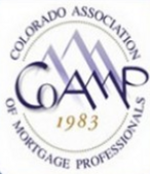 Colorado Association of Mortgage Professionals
302 Elati Street
Denver, CO 80223
Phone: 303-991-2240
http://www.coamp.org

The Colorado Association of Mortgage Professionals is the preeminent trade association for all mortgage originators and affiliated professionals in Colorado. Members adhere to professional standards, best practices and a code of ethics, which elevate them to be the compelling first choice for anyone seeking the services and expert assistance of a professional in the area of real property financing.