Commercial Real Estate Finance Council
900 7th Street, NW, Suite 820
Washington, DC 20001
Phone: 202-448-0850
https://www.crefc.org/

CRE Finance Council (CREFC) is a trade association dedicated to promoting the strength and liquidity of commercial real estate finance worldwide. CREFC acts as a legislative and regulatory advocate, plays a vital role in setting market standards and provides education for market participants in this key sector of the global economy. Members of CRE Finance Council are active participants in the process to effect change within the commercial real estate finance industry. Members participate in industry initiatives, take part in Committee-level processes, debate the issues, and influence the global debate within commercial real estate finance.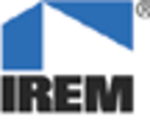 Institute of Real Estate Management
430 North Michigan Avenue
Chicago, IL 60611
Phone: 800-837-0706
http://www.irem.org

The Institute of Real Estate Management (IREM®) is an international community of real estate managers across all property types dedicated to ethical business practices and maximizing the value of investment real estate. An affiliate of the National Association of Realtors®, IREM has been a trusted source for knowledge, advocacy and networking for the real estate management community for more than 77 years. IREM is the only professional real estate management association serving both the multi-family and commercial real estate sectors and has 80 U.S. chapters, 13 international chapters, and several other partnerships around the globe. Worldwide membership includes nearly 18,000 individual members and over 535 corporate members. IREM promotes ethical real estate management practices through its credentialed membership programs, including the Certified Property Manager® (CPM®) designation, the Accredited Residential Manager® (ARM®) certification, the Accredited Commercial Manager (ACoM) certification, and the Accredited Management Organization® (AMO®) accreditation. These esteemed credentials certify competence and professionalism for those engaged in real estate management. IREM also offers CPM® Candidate, Associate, Student, and Academic memberships. All members are bound by the strictly enforced IREM® Code of Professional Ethics.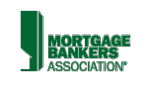 Mortgage Bankers Association
1717 Rhode Island Avenue NW, Suite 400
Washington, DC 20036
Phone: 202-557-2700
http://www.mbaa.org

The Mortgage Bankers Association (MBA) is the national association representing the real estate finance industry, an industry that employs more than 280,000 people in virtually every community in the country. Headquartered in Washington, D.C., MBA invests in communities across the nation by ensuring the continued strength of the nation's residential and commercial real estate markets; expanding homeownership and extending access to affordable housing to all Americans and supporting financial literacy efforts. We have over 2,400 member companies, including all elements of real estate finance: mortgage companies, mortgage brokers, commercial banks, thrifts, life insurance companies and others in the mortgage lending field.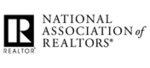 National Association of Realtors
430 North Michigan Avenue
Chicago, IL 60611
Phone: 800-874-6500
http://www.realtor.org

The NATIONAL ASSOCIATION OF REALTORS®, The Voice for Real Estate®, is America's largest trade association, representing over 1 million members involved in the residential and commercial real estate industries. With offices in Chicago and Washington, DC, NAR is strategically poised to work on behalf of America's property owners providing a facility for professional development, research and exchange of information among its members and to the public and government for the purpose of preserving the free enterprise system, and the right to own, use, and transfer real property.

National Real Estate Institute
75 Berlin Road, Suite 105
Crownwell, CT 06416
Phone: 860-635-4596
https://www.nrei.us

The National Real Estate Institute provides future and current real estate professionals with a wide variety of educational offerings including correspondence courses, in-class courses, motivational training, books, videos and other audio visual products. Products and courses available through the National Real Estate Institute will support you in your efforts to get ahead in this very competitive profession.