All About Beer
Phone: Phone: 919-530-8150
http://www.allaboutbeer.com

Now in its 30th year, All About Beer Magazine is the most respected source for the growing beer culture. Winner of numerous awards and recognitions, All About Beer Magazine publishes the best on beer six times a year, with one additional annual bonus issue. Subjects range from beer history and culture, to beer travel and entertaining, to beer brewing and cooking with beer.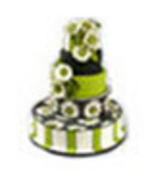 Amercian Cake Decorating
Phone: Phone: 877-467-1759
http://www.americancakedecorating.com

The purpose of the magazine has always been to bring new ideas, techniques and skills to its readers through the use of step-by-step tutorials, themed showcases, new product information and more. As an industry that thrives on sharing, ACD inspires creativity by giving all its readers access to top-level talents from around the world.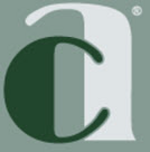 Art Culinaire
Phone: Phone: 800-SO-TASTY
http://www.getartc.com

Art Culianaire is published quarterly, and for over 20 years has captured the work of the most creative chefs from around the world, with dynamc photographs, recipes and articles designed to engage, entertain and educate.

Bartender Magazine
Phone: Phone: 800-463-7465
http://www.bartender.com

BARTENDER® Magazine is the only magazine in the world specifically geared towards bartenders and is one of the very few primarily designed for servers of alcohol. BARTENDER® Magazine is enjoying its 32nd year and currently has a circulation of over 105,000 and growing.

Beverage-Digest
Phone: Phone: 914-244-0700
http://www.beverage-digest.com

Beverage Digest is the authoritative publication covering the non-alcoholic beverages industry. John Sicher is Editor/Publisher; Tom Fine is Managing Editor. The newsletter was founded in 1982 and publishes 22 regular issues a year plus special issues when warranted. The newsletter does not accept advertising.